Welcome to Week 2
Welcome to Week 2. This week we talk about how needs change as dementia advances and how you can maintain comfort for the person you support.
Many people are unsure about what to expect as dementia advances. Unlike other conditions such as cancer, it is often less clear what will happen and when. The person may seem quite well at times, but can quickly become very poorly. This can be difficult for families to deal with.
This week:
We help you to understand some of the common changes which may affect the person you support as dementia progresses.
We explore changes in memory and thinking; emotional, behavioural and physical changes.
We discuss what you can do to help the person with dementia to feel comfortable as their needs change, and manage these changes to help you to feel prepared.
As we go through this week you will hear how Jack's carers took practical steps to improve his comfort. You will see how the people involved in Jack's care worked together to create a comfort care plan for Jack.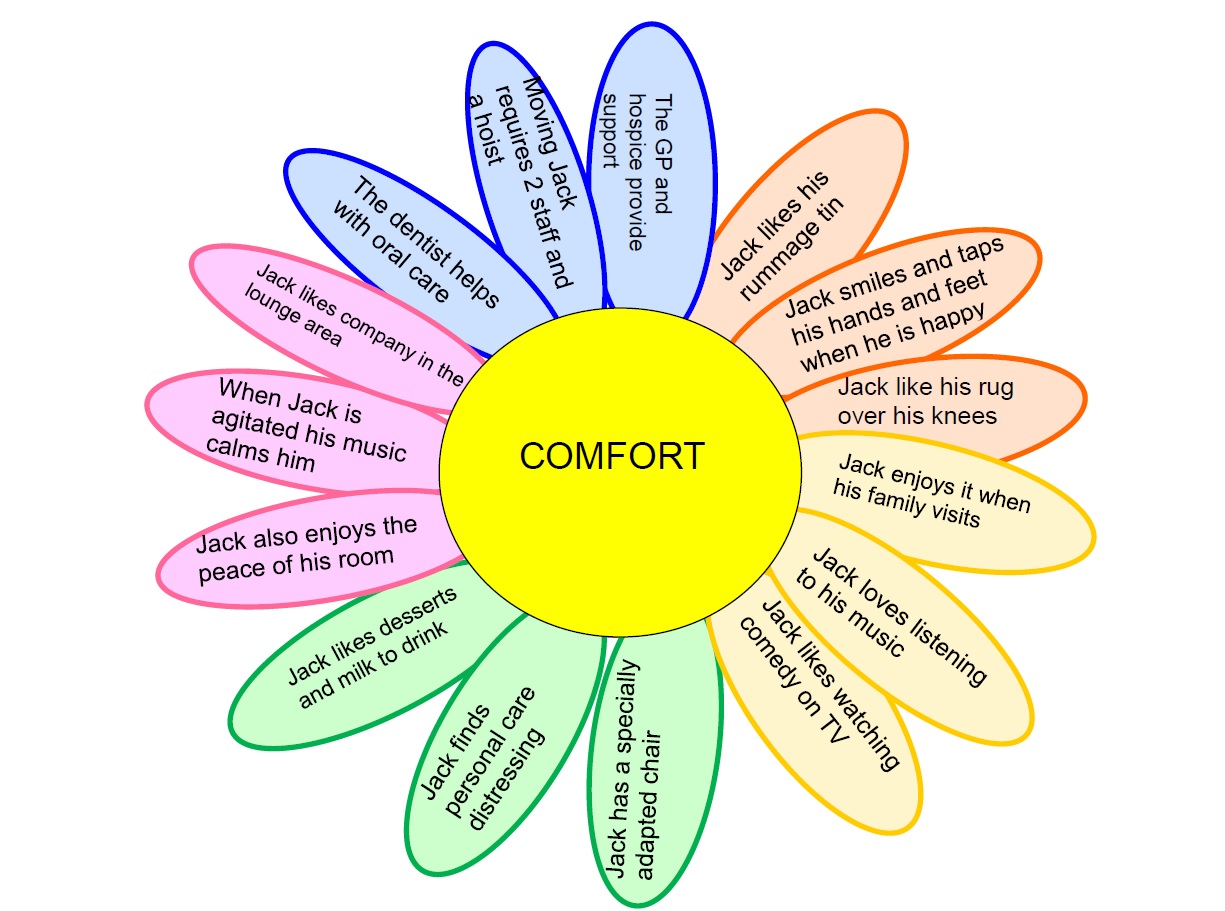 Larger/text version