Finally
We are indebted to the carers and health care professional who have contributed their time to the production of this course.

Larger version of this image
This course presents independent research funded by the National Institute for Health Research (NIHR) under its Programme Grants for Applied Research Programme (Reference Number RP-PG-0611-20005). The views expressed are those of the author(s) and not necessarily those of the NHS, the NIHR or the Department of Health and Social Care
Thanks also to the organisations that have supported our work by permitting us to film on their premises, offered input and advice and generously gave us access to their employees.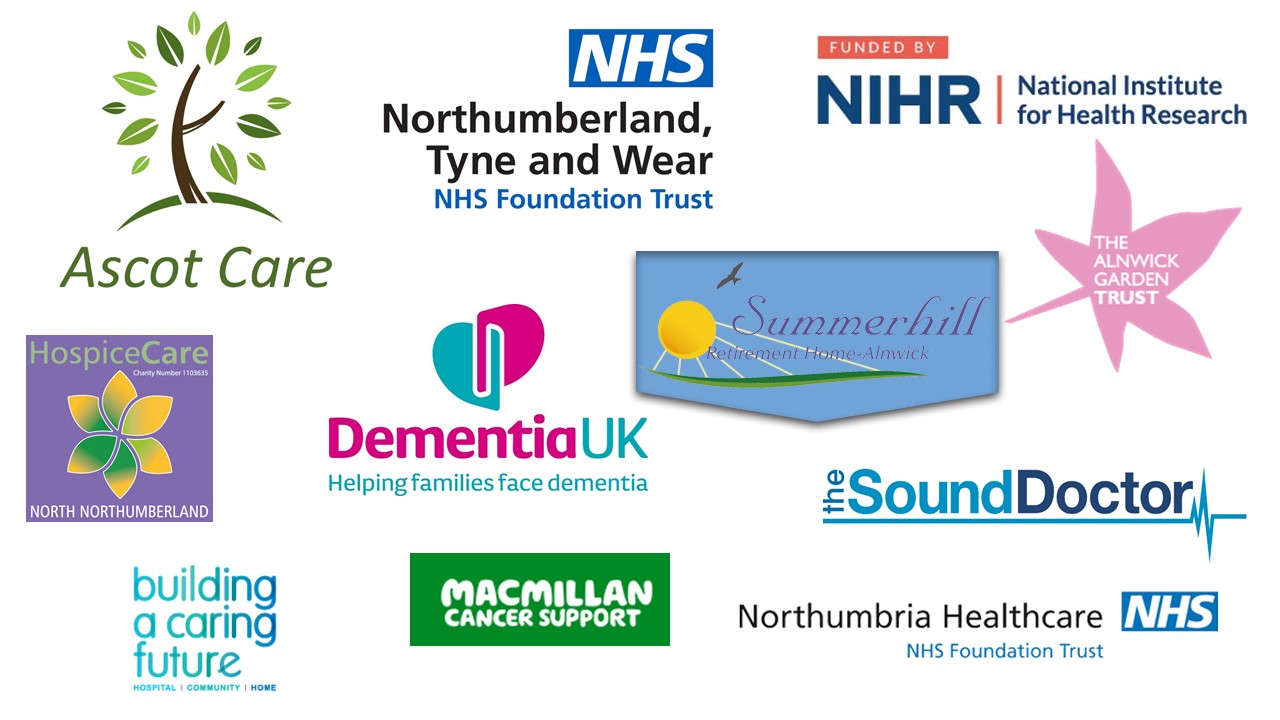 National Institute for Health Research
Northumbria Healthcare NHS Foundation Trust
Northumberland, Tyne and Wear NHS Foundation Trust
Dementia UK
Macmillan Cancer Support
HospiceCare North Northumberland
The Alnwick Garden Trust (Elderberries)
CastleView Care Home, Ascot Care
Summerhill Care Home
ITN Productions
The Sound Doctor
Digital Media Services, Newcastle University
Further Learning
There are a number of Dementia courses on the FutureLearn platform that are free to access:
Publications from SEED
As we mentioned in Step 1.1, this course is one of the outputs from Newcastle University's SEED project. You may like to read some of the papers we have published from the project; if so, please follow the links in the See Also section below.
Unfortunately, due to copyright restrictions, not all journal articles are freely available - but you should be able to access their abstracts.
Get extra benefits, upgrade your course
You can now get extra benefits by upgrading this course, including:
Unlimited access to the course: Go at your own pace with unlimited access to the course for as long as it exists on FutureLearn.

A Certificate of Achievement: To help you demonstrate your learning we'll send you a Certificate of Achievement when you become eligible.