What is challenging behaviour?
Challenging behaviour is behaviour which creates unacceptable risks, or has an adverse effect on the person living with dementia or their carer. This can be in terms of physical, emotional or impact on their environment.
We may think of such behaviours as being in 'excess' (too much emotion, e.g. aggression/anger) or as 'deficit' (lack of social interaction, poor self-care). Up to 80% of people living with dementia develop challenging behaviours at some point.
Specific behaviours can include aggressive forms such as hitting, kicking, throwing objects or shouting and non-aggressive forms such as making repetitive noises, following others around, hoarding and so on. Verbal aggression is the most frequent type of challenging behaviour.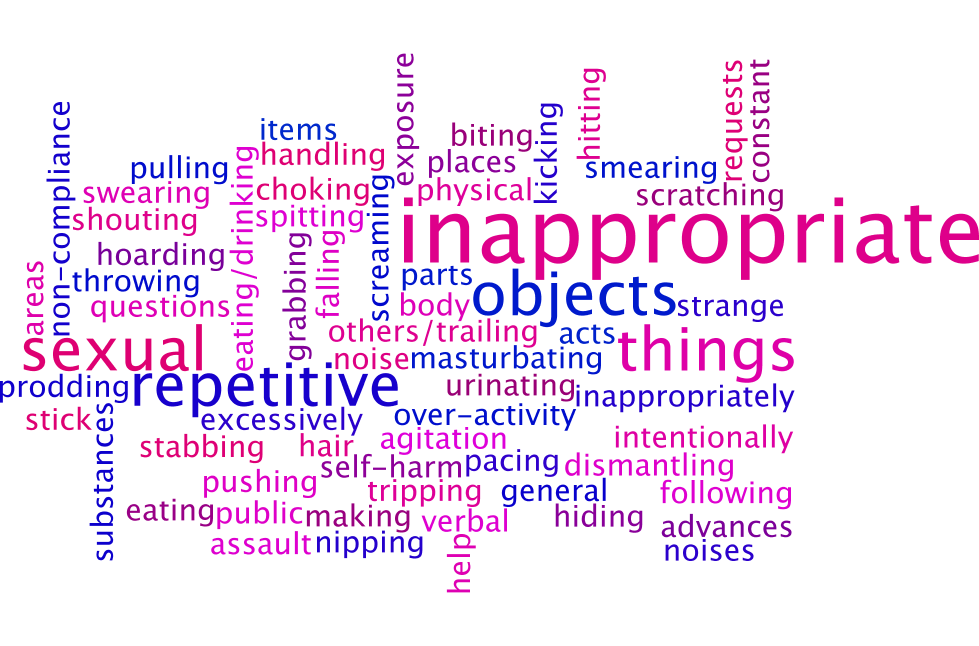 (View this as a list)
We may experience some of these in our daily lives as carers.
Help for carers
Carers may fear being assaulted or hurt by verbal abuse. Feeling out of control in situations that occur every day can lead to increased stress and eventual burn-out. Talking to other carers or seeking professional intervention can be helpful. There are many websites providing useful resources that may help. Also, regular respite can make a difference.
We've provided a few examples below for carers in the UK. Please share information about support for carers in your area.
Dealing with challenging behaviours
There are some medications (such as anti-psychotic drugs) that are used to treat these symptoms, however, there can be adverse effects for some people, especially people with DLB.
Other approaches are increasingly used to manage these symptoms. We will explore these together in the next few steps.