Week 1 round up
In this video, Heather Wharrad summarises some of the themes and points raised in Week 1.
We have very much enjoyed reading your comments and taking part in the discussions in Week 1.
Global learning
The course has attracted learners from all over the world. If you added your 'pin' to our Interactive Map, then you are one of the many represented in the image below.
Map of participants created using Zeemaps
Learning topics
We have created a word cloud showing some of the subjects that people have expressed an interest in designing around in Week 1. We think you will agree that there is a huge range of interesting learning topics in the list. There will be more opportunities this week to discuss your learning topic with others.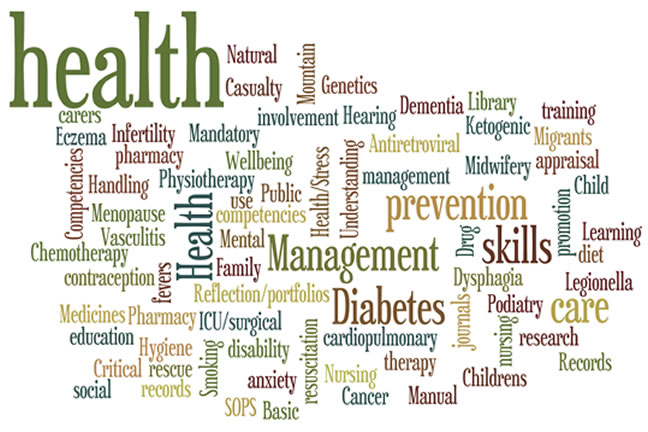 Word cloud of topic areas, created using Wordle.net
Social media
There has been some activity on Twitter throughout Week 1. We have created a 'Storify' which pulls together some of the top tweets using the #FLelearningHealth tag.
Now to Week 2!
We hope you enjoy Week 2 as much as you have Week 1!
© The University of Nottingham 2016 (Creative Commons Attribution-NonCommercial-ShareAlike UK 2.0 Licence) except for third party materials or where otherwise indicated