Week 2 round up
In Richard Windle's video, he summarises some of the key points and discussions that we have had over the last week.
Week 2 saw some good discussion about frameworks for development, and we have been interested to read about frameworks that you find useful, and also to have feedback on ASPIRE.
Learning aims
Thanks to those who have submitted their learning aims in Step 2.10 and who have gave feedback to others. If you haven't yet, don't worry, there is still time to catch up - perhaps you are still thinking about your own subject or are happy to follow the course at your own pace.
Update from Fern's Development Team
As you may have seen, on Friday 26 February, Fern's development team took a day out to a studio in Birmingham with staff and students from the University of Nottingham and Birmingham City University, as well as the HELM team. The teams filmed a scene for the RLO involving a large red bus. You will find out more about how this concept came about as Week 3 progresses.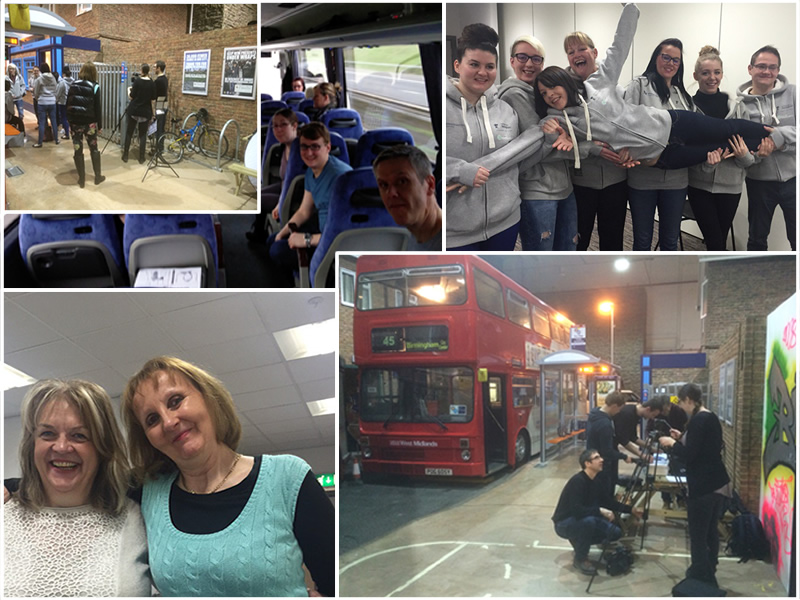 We also wanted to record the day so you can see the teams in action. If you haven't already seen the twitter feed, you can see a Storify summary here. The day was a lot of fun and we got some good video for the RLO too.
Now to Week 3!
We hope you enjoy seeing the storyboards develop in Week 3, and that you will be inspired to create your own.
© The University of Nottingham 2016 (Creative Commons Attribution-NonCommercial-ShareAlike UK 2.0 Licence)