Word cloud - dizziness
In the text below we have created a word cloud from the words we have collected from learners on this course. The size of the words reflect how often they were used, with the most frequent ones appearing larger.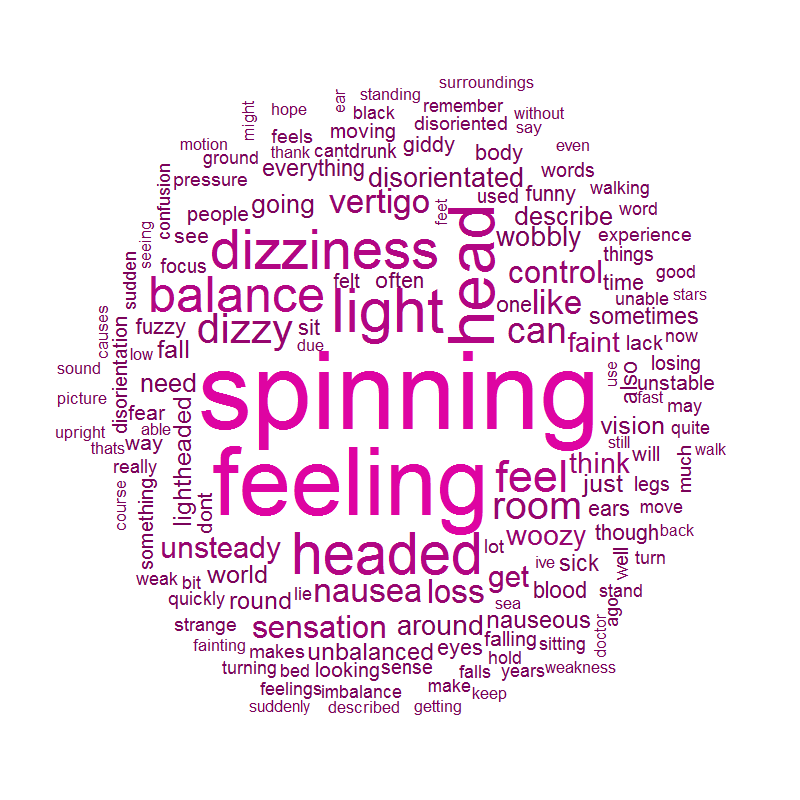 Click to see a Larger version of this image and to see a table of the most popular words
There are many different words which all have a similar meaning. But each one of us might interpret the words differently. For this reason, if you ever need to talk to your doctor about dizziness, it is best to describe the feeling rather than using these words.
Are there words you would use? How would you describe the feelings associated with these words if seeing your doctor?