COVID-19 and its impact on the fashion industry.
In recent months, major fashion brands and retailers have been cancelling orders, including for products already made and waiting to be sent to stores, and delaying payments to their suppliers.
According to the Bangladesh Garment Manufacturers Exporters Association (BGMEA), there has been $3.18 billion in cancelled or suspended orders, which is equivalent to 982 million pieces [1]. On 29 April 2020, the BBC reported that up to half of the 4 million garment workers in Bangladesh, mostly women, may lose their jobs [2]. And, this crisis isn't just affecting workers in garment factories. It is also having a profound effect further down the supply chain on some of the workers with the most precarious jobs – the homeworkers who are unable to access support from brands or the government as they aren't in legally recognised employment; the migrant workers who have lost their jobs but are isolated hundreds of miles from their families; and the cotton farmers unable to harvest their fields.
This pandemic only proliferates the need for industry-wide, systemic, change. Many of the human rights issues we look at throughout this course have gotten worse since the beginning of the global pandemic.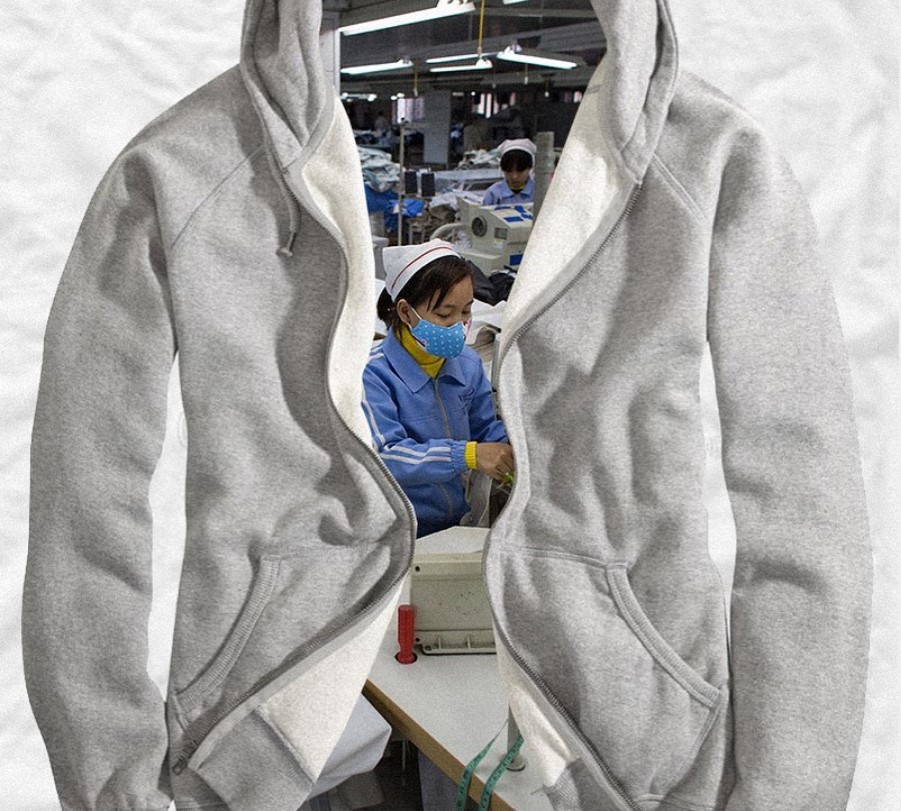 Transparency is a vital step towards a more sustainable future for the industry. What we can't see, we cannot fix.
If major brands and retailers publish information about who their suppliers are and how they do business with them, then brands can be held to account for leaving their suppliers and supply chain workers in the lurch during such a terrible public health and financial crisis.
Since the outbreak, fashion brands have reportedly stopped taking deliveries while clothing is piling up in warehouses during the lockdown. By the time stores reopen these products may well be considered 'out of season'. This begs the question: what will happen to all of these perfectly good items and all the material that was used to make them? Will they be sold, reused, given to charities, go to landfill, be incinerated, recycled? Fashion already has such a huge waste problem; will this crisis exacerbate the problem or will companies accelerate the development of better textile recycling technology?
Furthermore, as people are forced to stay at home and retail stores continue to be closed around the world, the demand for clothing has plummeted. It is causing people to reassess and reprioritise what they spend money on. This could result in fashion trends slowing down for a while and potentially influence brands to focus on delivering fewer, better quality products to remain profitable. Or, things could go back to business-as-usual with a focus on speed and high- volume production. However, we suspect that consumers and brands will have to adapt to a new normal, what that looks like only time will tell but taking action to mitigate the issues we will learn about throughout the course, will be more important than ever.
For more information on COVID-19 and the fashion industry, you can also check out this Fashion Revolution blog post and our further reading suggestions at the end of week 1.
---
References
Bangladeshi and Garment Manufacturers Exporters Association (BGMEA). 2020. [Cited 1 May 2020]. Available at: https://www.bgmea.com.bd/
Hossain A. Coronavirus: Two million Bangladesh jobs 'at risk' as clothes orders dry up. BBC News. [Cited 1 May 2020]. Available at: https://www.bbc.co.uk/news/world-asia-52417822