0:00Skip to 0 minutes and 0 seconds Well, that's it! We've finished a good lot of work on flexagons, We've learned about cyclic and non-cyclic flexagons, Seen quite a few flexes, ֿ and learned about the math behind them. Now it's time to say goodbye. Thank you for being with me on this course. I hope you've not only learnt a lot, but you've had a lot of fun. I have - and I'll be looking forward to continuing our discussions. I would like to encourage you to explore other sites and discover some more flexagons, and maybe you'll even find something new that no-one has discovered yet. There is still so much more to learn about these special objects.
0:35Skip to 0 minutes and 35 seconds Feel free to continue the conversation in our social media and look out for more courses from the Davidson Institute of Science Education, the educational wing of the Weizmann Institute of Science.
Farewell
So! We have reached the end of the course.
We do plan on offering more courses like this on FutureLearn so please, do stay tuned.
The Weizmann Institute of Science through its educational arm, the Davidson Institute of Science Education sees as its mission to bring math and science to the public.
Here is a full list of the Weizmann Institute's courses.
Finally, if you've liked this course and are game for more puzzles, you might be interested in The Paper Puzzle Book which I wrote with fellow origamist Ilan Garibi and Puzzle maker David Goodman.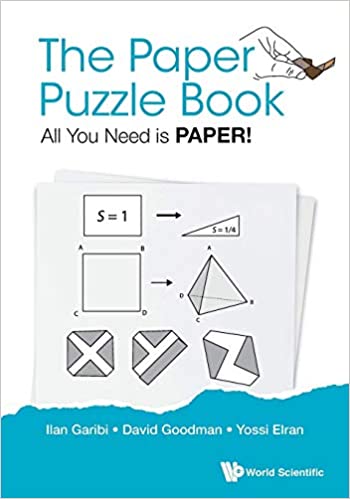 Thank you!
Thank you for being with me and enduring the whole course!
© Davidson Institute of Science Education, Weizmann Institute of Science