Timeline: Life on the Northern Frontier
To appreciate the Wall and the people who lived in its shadow, we should place them in time. The diagram below offers a simple timeline of major events in the history of Roman Britain. It begins with the Claudian invasion in AD 43, includes the beginning of building work on Hadrian's Wall (AD 122) and ends with the collapse of Roman central authority here c. AD 410.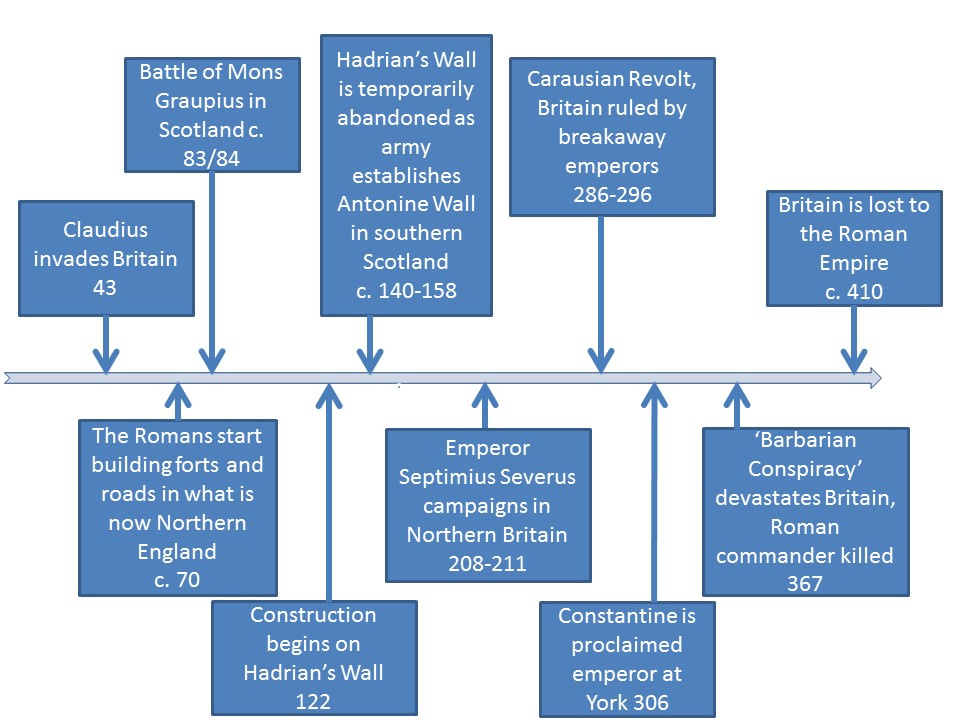 text version (pdf)
If you would like to examine a detailed history of the construction of the wall please see the 'Downloads' section at the bottom of this page.