Cities of the dead: studying the cemeteries
Surprisingly, we know remarkably little about where the people of the frontier communities were buried.
We have no cemeteries associated with the indigenous or native settlements, and we have only identified a few cemeteries linked to the forts and their extra mural areas.
As you have seen, many tombstones have been discovered, but very few were ever discovered in situ (in the place where they were first erected). Knowing that the Romans never willingly mixed the dead with the living, and that the dead were therefore buried away from settlements, is only a partial help.
Some cemeteries are known and have been investigated. Of these the best known is that of Birdoswald (see the map from 1.1), partially excavated by a team led by Tony Wilmott and the English Heritage Central Unit together with a Newcastle University contingent led by Ian Haynes. The cemetery was under threat as a result of erosion along the River Irthing, and it was deemed impracticable to protect the site from further collapse. The decision was made to record the cemetery before it was destroyed by nature.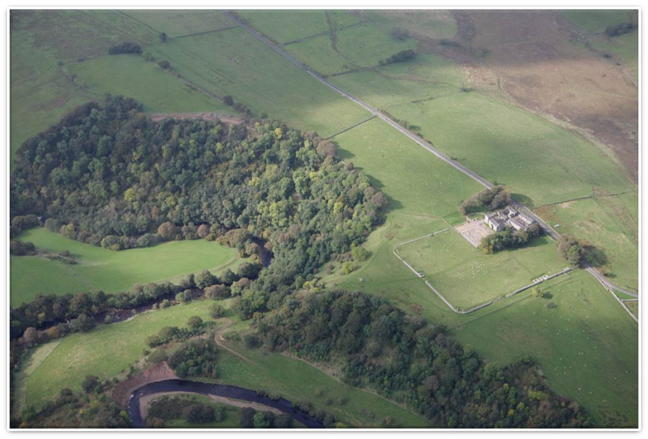 EH AP looking from the SE © English Heritage
The area excavated can be seen in this aerial photograph EH AP looking from the SE and is marked as Site 2 on the geophysics plot Birdoswald greyscale image below.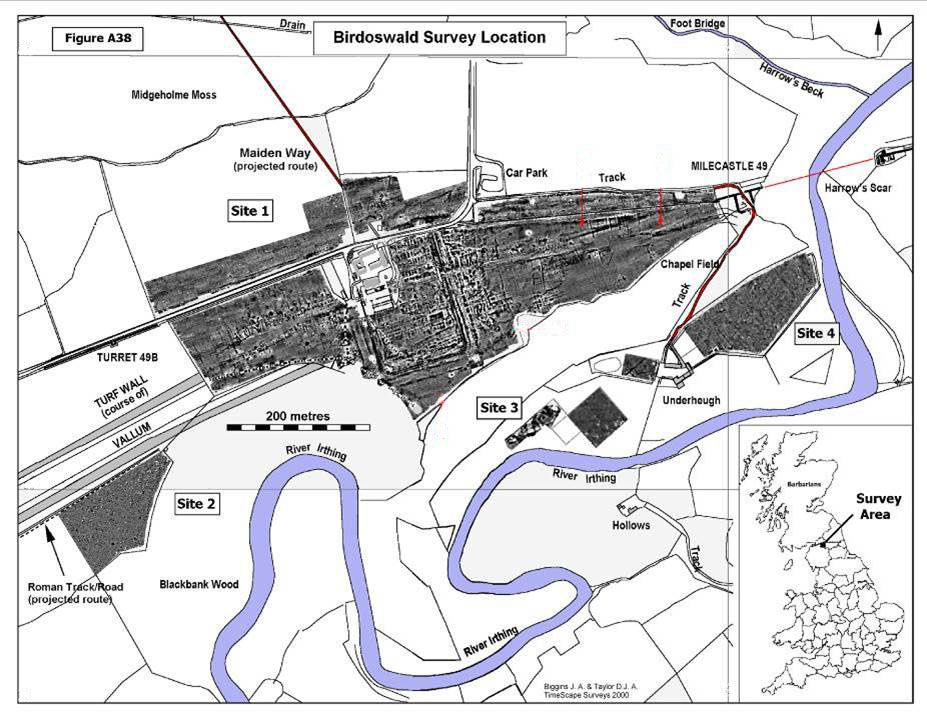 Birdoswald greyscale image © Biggins & Taylor
Larger version of this greyscale
Excavation followed a geophysical survey, and consisted of stripping a large area of the site. This was essential to understanding the layout of the cemetery. It also helped identify the sometimes very shallow and ephemeral features that testified to particular funerary rituals.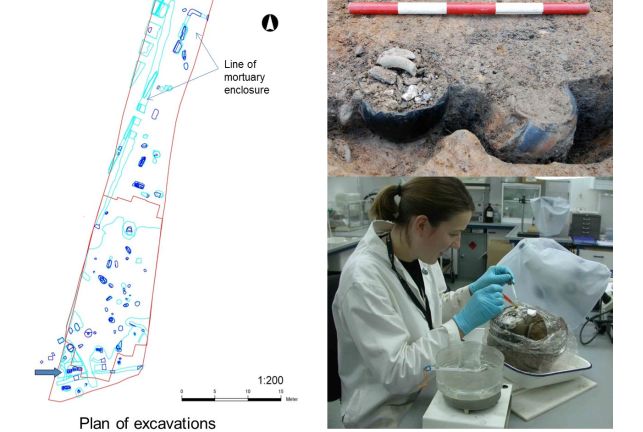 Photos © English Heritage
After cremation the remains of some of the dead were placed in pots. These were block lifted by the team and micro-excavated in the laboratory. In some cases artefacts worn by the deceased at the time of the cremation were found within the pots.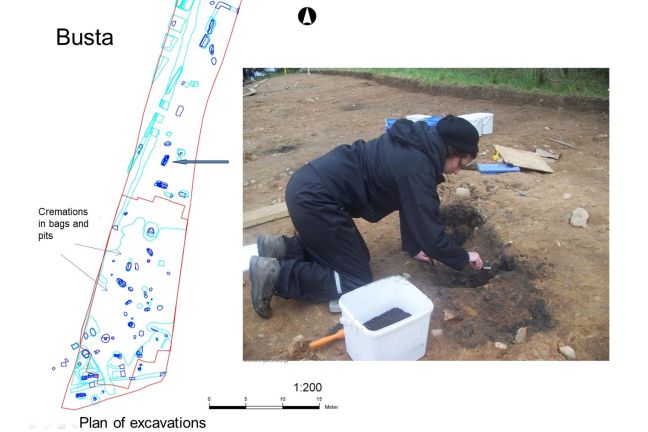 Photos © English Heritage
The bustum-type grave represents another cremation rite. In this rite the body is burnt on a pyre over a pit. Once the pyre has burnt out, the whole is then deposited in the pit. In this picture you can see the burnt deposit, consisting of burnt bone and pyre debris, is here being removed and placed in a white sample tub for microscopic examination.
We know from research that the Birdoswald cemetery was in use shortly after the construction of the Wall and into the late Roman or early medieval period. It exhibits a wide range of burial patterns, though most of these involved cremation (see the cremation pots pictured above). The military communities of the Roman north seemingly continued to cremate their dead long after inhumation (full body burial) had become fashionable in the south.