Architecture and education: the Plate Glass University
Before we start to learn about the sculpture on campus, it's important to learn about the built environment.
The built environment describes any human-made features of an area. This includes anything constructed like buildings or roads, or natural areas that have been changed to suit people such as a park. As a three-dimensional object, sculpture interacts with its surroundings. Therefore, it's important to consider the surrounding area and the influence that might have when we look at the artwork.
Historically, architecture and sculpture have shared a close relationship. One example of this is architectural sculpture, elements of design or decoration used to enhance the façade of a building. Let's take Sir Richard Westmacott's group of sculptures, Progress of Civilisation at the South Entrance of the British Museum as an example. The British Museum is an example of Neoclassical architecture, a style that draws inspiration from ancient Greece and Rome. Neoclassical architecture was a popular style in the nineteenth century. There are many examples of Neoclassical buildings in Europe and North America. The sculpture that decorates the side of the British Museum reflects that style with allegorical figures such as Music, Poetry and Science who are depicted in Classical drapery. The architecture and sculpture share a close stylistic relationship.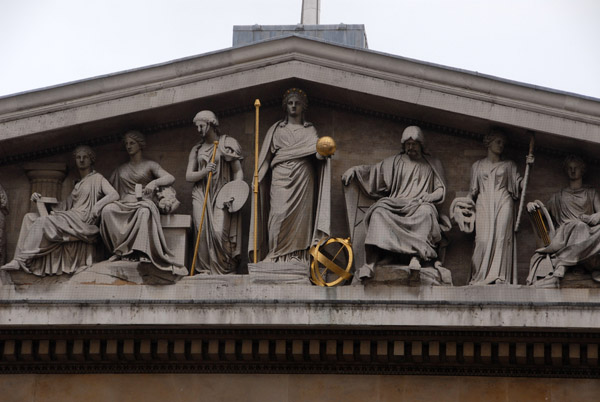 The University of York campus was built in 1963 in a very different architectural style that purposefully rejected grand Neoclassical buildings and consequently, created a different type of environment for displaying sculpture. This new type of building kept sculpture and architecture somewhat separate from each other.
The University's architects, Robert Matthew, Johnson-Marshall & Partners, were inspired by post-war European architectural styles such as Brutalism and the work of European architects such as Mies van der Rohe and Alvar Aalto. These new post-war styles prioritised minimalism, clean, sharp lines and unadorned surfaces.
The term Plate Glass University highlights this stylistic contrast between the medieval universities such as Oxford and Cambridge, Victorian redbrick universities such as Manchester and Birmingham and the group of seven universities built after 1962 including York. The fact that we can distinguish between these groups by their architectural style tells us that the look of a university is an important factor in communicating its educational ethos. The seven Plate Glass Universities: Sussex, East Anglia, York, Lancaster, Essex, Kent and Warwick were all built between 1961-1965 following the Robbins Report.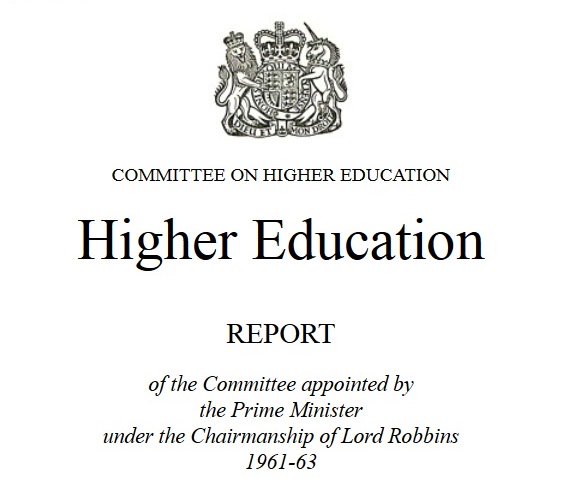 The Report, commissioned by the Committee on Higher Education and chaired by Lord Robbins, supported a fairer system for higher education. It argued that anyone who wanted to gain a university education, regardless of their background, should have the opportunity to do so. Free tuition and maintenance grants were introduced by local authorities to allow students to take up their places at university. The demand for university places soared following the publication of the Robbins Report and paved the way for the construction of the Plate Glass universities. As a result, the number of students at British universities doubled from 113,000 in 1961 to 272,00 in 1977. The University of York's first buildings were built to accommodate up to 3,000 undergraduates with 300 living on campus.
Due to this rapid growth and the urgent need for university space, York's architects adopted a creative method to build quickly, which we'll learn about in the next video.