Objects and non-objects
Here's a question that might not have crossed your mind before: what is an object?
It might seem like a strange thing to ask, but this is something that art historians who study modern art frequently grapple with. As a three-dimensional art form, sculpture helps us to think through such a complicated question.
We've already encountered two distinct types of sculpture: figurative and abstract.
Figurative sculpture depicts some aspect of the human form or the natural world. So, for example, Bust of Ralph Vaughan Williams is an example of a figurative sculpture.
Abstract sculpture depicts forms that are independent of recognisable people, symbols or things. Instead, abstract sculpture emphasises shape, colour and line. When you think of 'modern sculpture' it might conjure an image of an abstract sculpture. This is because the twentieth century was a great period of abstract experiments for sculptors.
One of the deeply-held beliefs in art history was that sculpture had to depict 'something', or what we might think of as an object. However, modern sculptors interrogated, inverted, or outright rejected that idea. They believed that the impact of art (the way a viewer responds to art) could still be achieved without representing a recognisable object. Instead, a viewer should experience only what is in front of them.
Abstract art is sometimes known as concrete art or non-objective art but they all refer to the same idea.
The notion of abstraction and objecthood is one of the most important theoretical concerns surrounding modern sculpture. Most of the outdoor sculptures displayed on the York campus are abstract works. The reason for this also concerns our discussion in the last article about the rejection of monuments in modern art. Abstract works can be large and visually powerful like monuments, but they do not hold the same cultural baggage.
Sculptors confronted the idea of the object in radical new directions. Minimalist sculpture, a movement that became popular in the 1960s, took the idea of the non-object to its extreme conclusion: highly simplified geometric shapes such as squares and rectangles.
Other artists, however, thought about objecthood from a different perspective. The Brazilian artist, Lygia Clark (1920-1988) thought that sculptures could only become objects if the viewer participated in their creation. Her artwork wasn't 'finished' until someone else interacted with it.
An example of this concept is her Bicho series. Bicho (translated as critters) were aluminium constructions, which at first glance look like flat-pack furniture. However, once the viewer begins to interact with the piece, they could transform the flattened metal pieces into a three-dimensional object of their choosing.
Curator Peter Eleey explains what makes Clark's Bicho unique as a three-dimensional objects.
This is an additional video, hosted on YouTube.
Clark described this exchange between viewer and Bicho as a dialogue between two living organisms. She plays with the idea of objecthood because, for her, it is dependent on human engagement and intervention.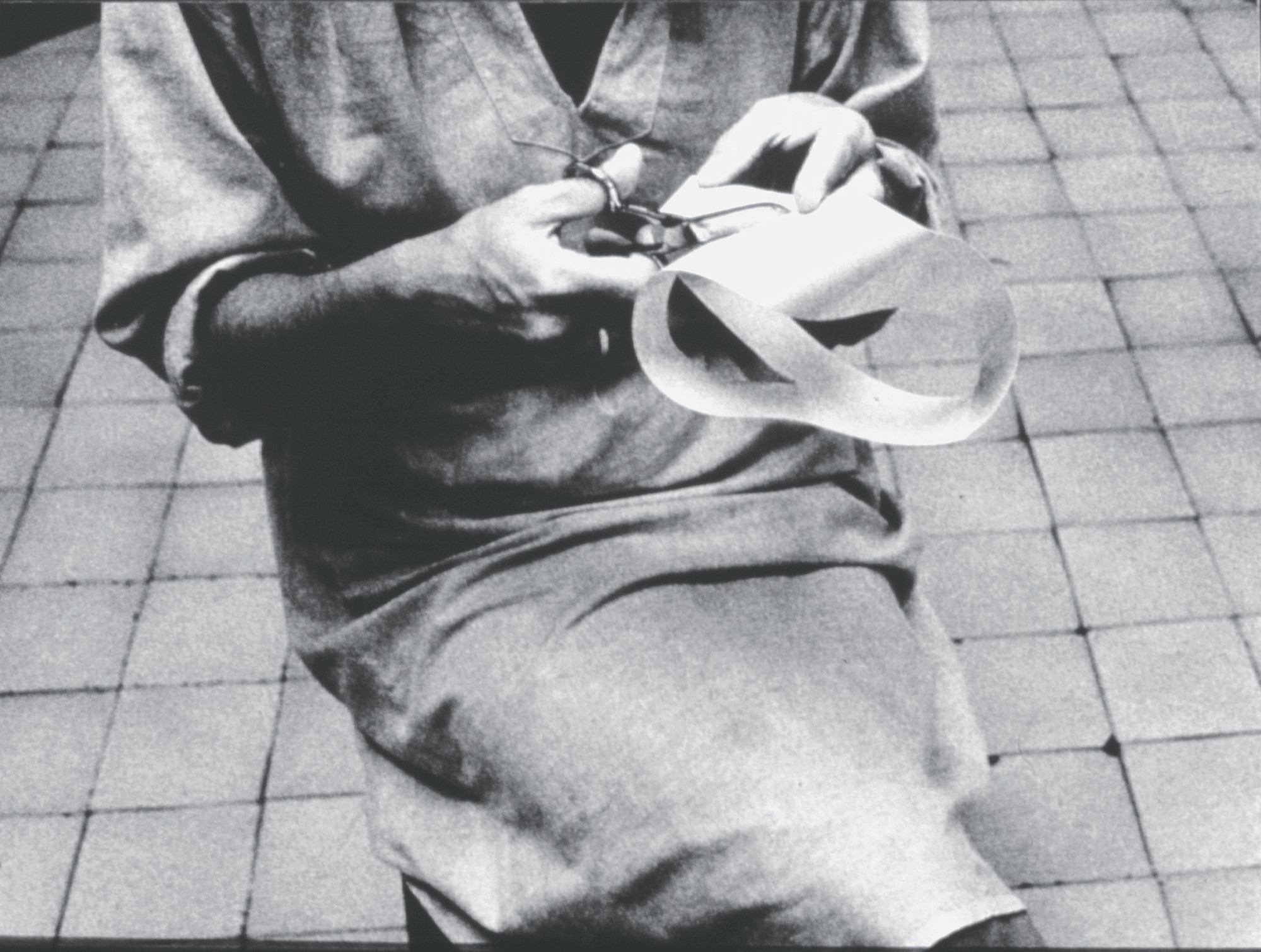 Here is another of Clark's interactive object creations which you can try at home! In this work, you transform a two-dimensional piece of paper into a three-dimensional sculpture. How does this help the participant to think about the concept of objecthood?