Types of paper: varieties by materials and production method
Paper types can be classified by source material, production method, and decoration techniques.
Classification by Raw Material
Paper can be divided into four main types based on the raw material used:
Mashi (hemp paper)
Paper made from hemp (fig. 1). In Japan, ramie hemp is the primary material.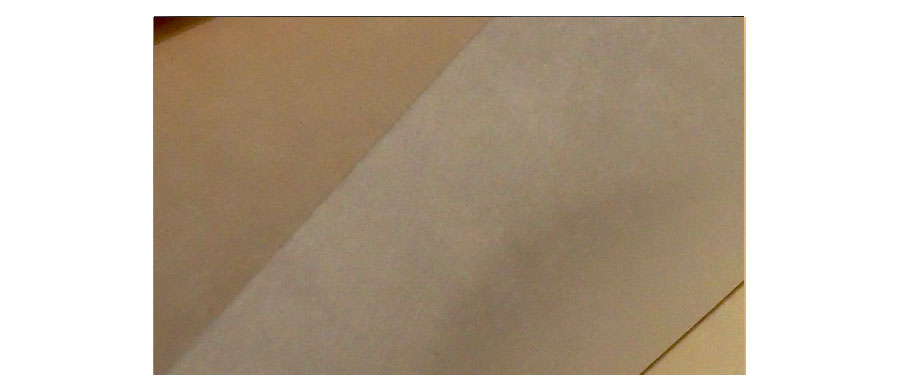 fig.1. mashi (hemp paper)
Choshi or kōzogami (mulberry paper)
Paper made from the mulberry plant (fig. 2)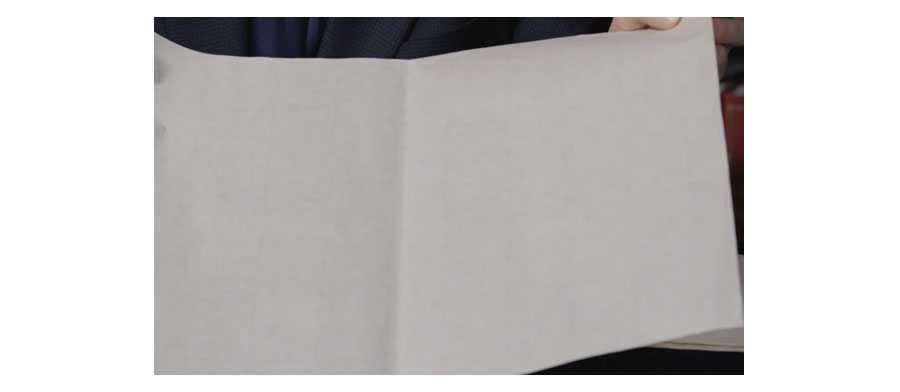 fig.2. choshi or kōzogami
Gampi-shi (gampi paper)
Paper made from the gampi plant (fig.3). As noted by Prof. Sasaki in the video for 1.1, because of its superior beauty, gampi paper was traditionally called hishi (literally, "beautiful paper").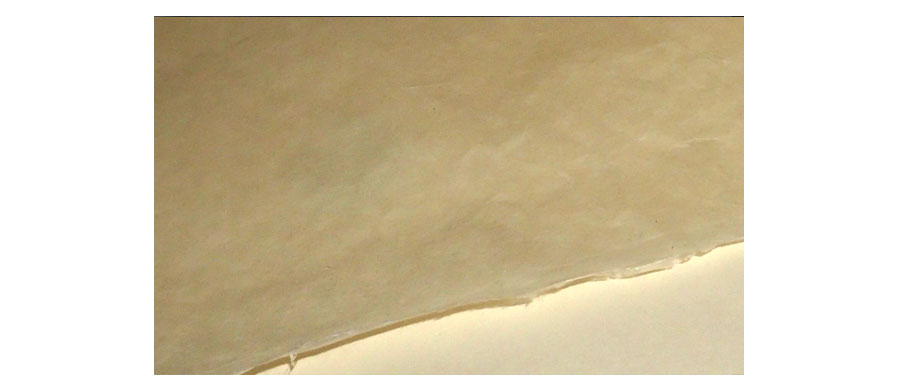 fig.3. gampishi or hishi
Mitsumata-gami (mitsumata paper)
Made from the mitsumata plant.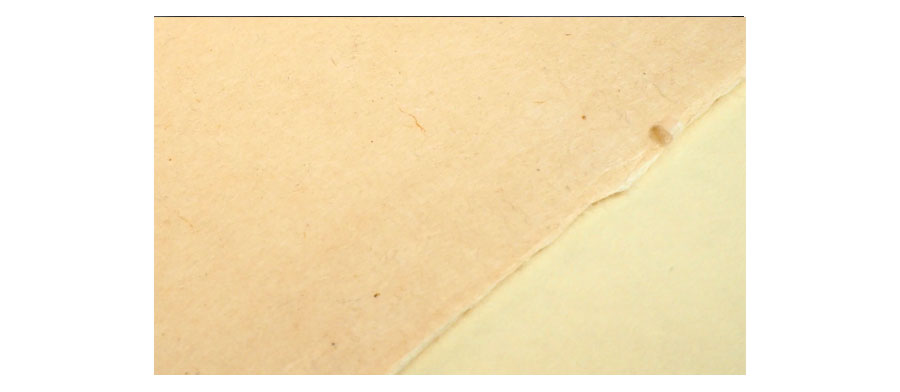 fig.4. Mitsumata-gami
Classification by Production Method
Depending on the production method used, the thickness of the paper can vary. The Western tamezuki ("accumulated papermaking") method produces thick paper while the Japanese nagashizuki ("discharged papermaking," as translated by All Japan Handmade Washi Association's translation) method yields thinner paper; there are also in-between variants.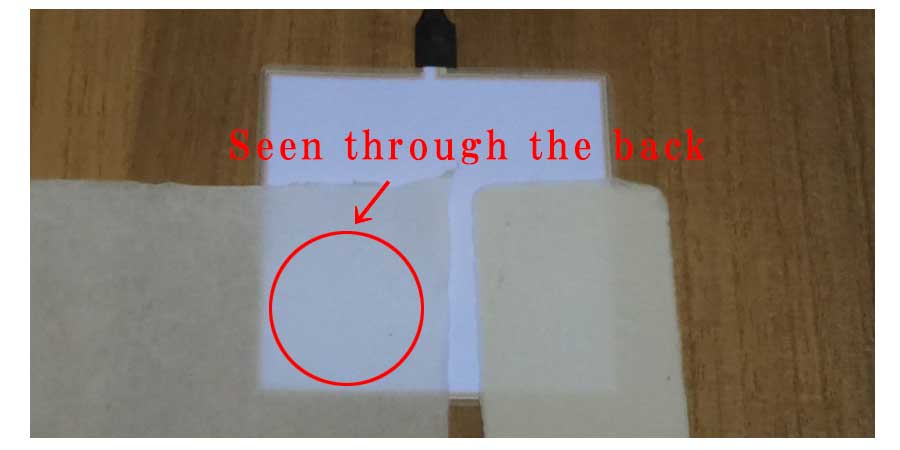 fig.5. Comparison using transmitted light. paper made by Nagashizuki (Left) ,Tamezuki (Right)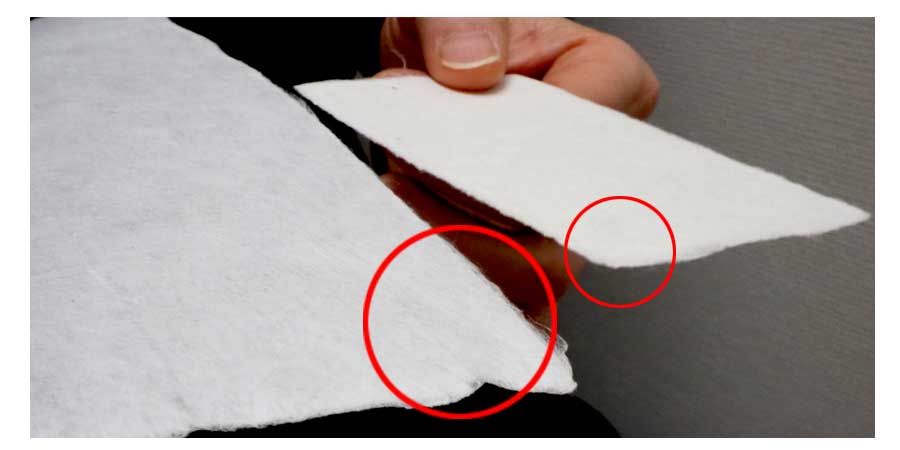 fig.6. Paper made by Nagashizuki (Left) ,Tamezuki (Right)
The nagashizuki method requires the use of neri (a viscous liquid that acts as a dispersing agent), which will be discussed in detail in the next section. Compared to the tamezuki method, which requires time to drain the water at each use, the nagashizuki process is faster and allows to produce a larger quantity of sheets in a shorter time.
The details of the paper-making process will be introduced in the next section of this week.
Suggestions for further reading:
Timothy Barrett, Japanese Papermaking (New York: Weatherhill, 1983)
All Japan Handmade Washi Association, Handbook on the Art of Washi (All Japan Handmade Washi Association, 1991)