Ichikawa Kansai's criticism of the "Tangshi xuan"
The return to prominence of Neo-Confucianism in the field of scholarship was accompanied by a shift in literary taste away from High Tang poetry, which was favored by the proponents of the Kobunji-ha (Writing-in-the-Ancient-Style school), in favor of the more realistic and personal styles of Song poets.
A big role in this transition was played by Ichikawa Kansai (1749-1820), who established himself as an independent scholar after leaving a teaching position at the Shōheizaka gakumonjo. He founded the Rivers and Lakes Poetry Society, and helped to establish the new style by mentoring such gifted poets/essayists as Kikuchi Gozan, Kashiwagi Jotei, and Ōkubo Shibutsu.
Kansai's works include a ferocious critique of the Tangshi xuan and its Kobunji-ha admirers(fig.1).
Fig.1 Dan Tōshisen (Conversations about the Tangshi xuan), Bunka 8 (1811) edition
Click to take a closer look Full text is available by Google project (See Also[1])
Here he dismisses the Tangshi xuan as nothing more than a forgery concocted by Ming-era publishers, quoting repeatedly from the Siku quanshu zongmu tiyao (Annotated Index of the Siku quanshu). He also launches into an attack of Hattori Nankaku, who had authored a Japanese edition of the work, noting the numerous errors to be found in the text of the poems.
Kansai's critique was more than a matter of diverging literary tastes. He used the achievements of Qing-era scholarship to call into question the value and reliability of Ming-dynasty publications and those who relied on them (the Kobunji-ha).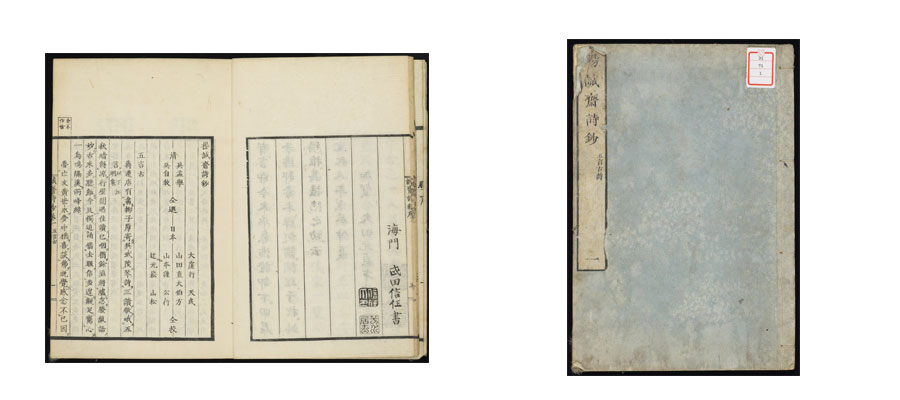 Fig.2 Yang Chengzhai's shichao (J. Yō Seisai shishō; Poems by Yang Chengzai [Wanli]), 5 vols., Bunka 5 (1808) edition
Click to take a closer look Full text is available by Google project (See Also[1])
Yang Chengzhai's shichao (fig 2) is an edition of Yang Wanli (whose pen name was Chengzai)'s poems taken from the Qing period anthology Song shichao (J. Sōshishō, "Selections from Song Poetry"), originally edited by Wu Mengju (1640-1717) and Wu Zimu and then revised and published by Kansai's disciple, Ōkubo Shibutsu.
Thus, the poets of the Rivers and Lakes also paid close attention to the latest in publishing from China, and made this knowledge the basis of their literary activity. In this respect, they closely resemble the Confucian scholars of the Shōheizaka Gakumonjo.