Debtors at Lancaster Castle
Not all of those held prisoner at Lancaster Castle were felons. Throughout the period we're considering this week, the Castle was also home to a sizeable population of debtor prisoners.
By the late 1780s, the debtor population at Lancaster Castle was so large that a new debtors' wing was planned. By 1801, that wing was home to nearly 250 debtor prisoners, making Lancaster Castle one of the largest debtors' prisons in the country. It was second only to London's notorious Marshalsea.
The living quarters and lifestyle of debtors at Lancaster Castle depended on their personal resources. Debtors were not imprisoned to be punished or even necessarily to be tried. Rather they were held in prison as a way of enforcing payment of their debt.
Many debtors were permitted a fair deal of liberty during their imprisonment. Most continued to practice a trade and transact business while in prison, and many had the means to maintain lodgings in one of the Castle's many named debtors' rooms, such as The Snug, The Pigeons, The Chancery, and Smugglers.
These rooms cost an admission fee, and this 'room money' was often used to maintain each room's standard of living. The more affluent debtors' rooms ran themselves like social clubs; they established their own rules and codes of conduct, and they provided for their own recreation and entertainment.
So charmed was the lifestyle of some debtors at Lancaster Castle perceived to be by the mid-19th century that the Castle was commonly referred to as Hansbrow's Hotel. (Capt. James Hansbrow was the Governor of the prison from 1833 to 1862.)
One debtor of the period, Edward Slack, completed a series of engravings of the debtor quarters at Lancaster Castle. Examples of these engravings can be found below.
Please consider these images in succession and post comments about what they suggest about the life of debtors at Lancaster during the early- to mid-19th century.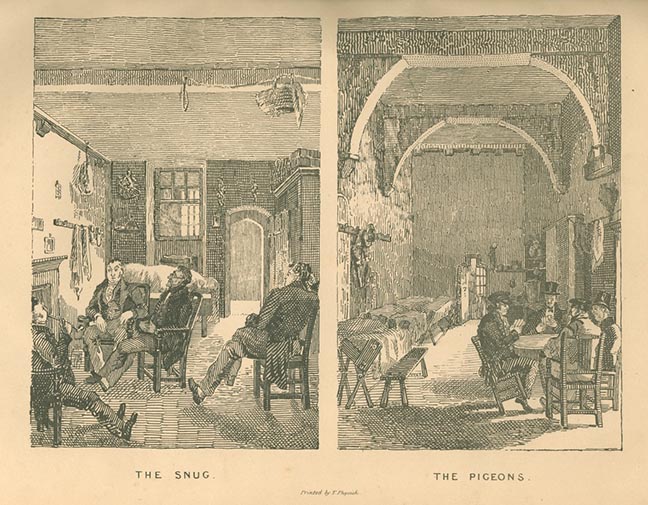 View larger image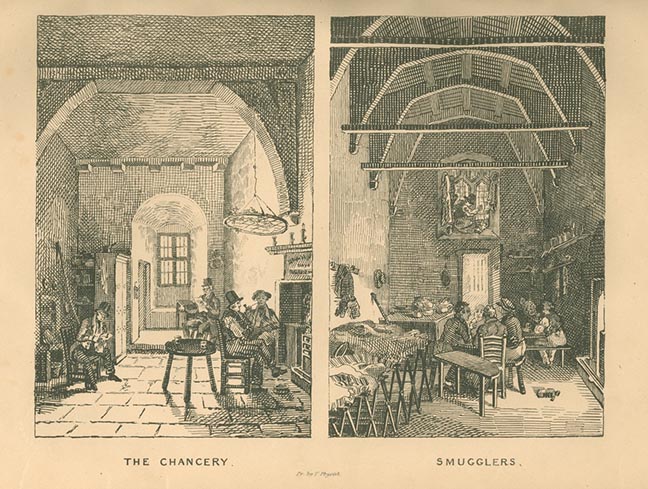 View larger image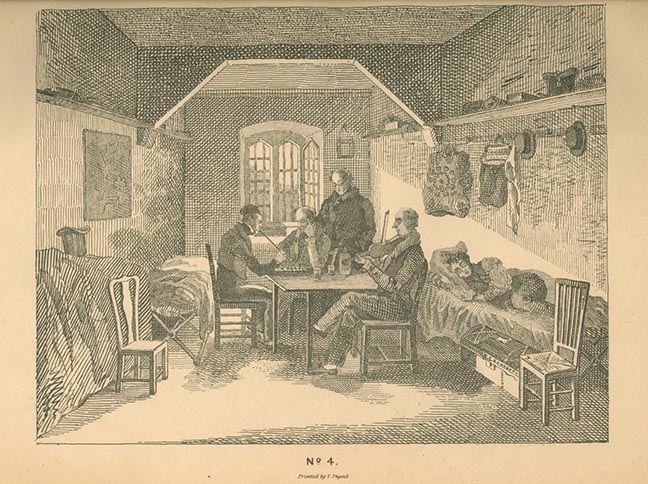 View larger image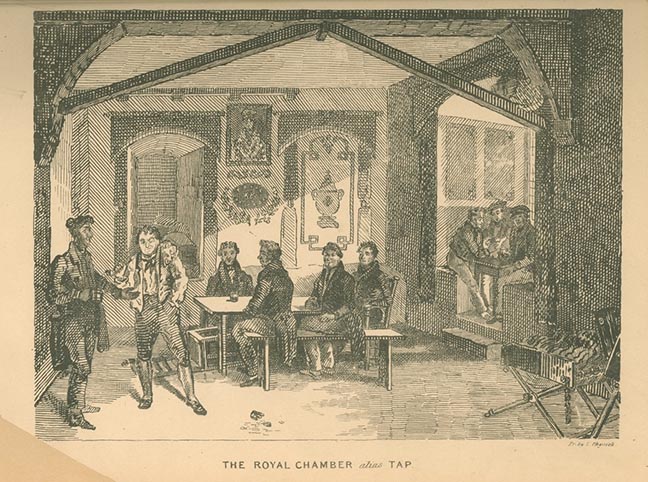 View larger image
Images Courtesy of Lancaster City Museum
Having studied these four images, please consider the following questions and share your reflections online.
What do Slack's engravings suggest about the society of debtors at Lancaster Castle? Does he depict an egalitarian community or a socially stratified one? How can you tell?

What, according to Slack's illustrations, was the living condition of debtors like at Lancaster Castle?

What sorts of activities does Slack depict in these engravings? Do any of these activities surprise you?