The York model of perioperative care
The vision for perioperative care laid out in the previous step can clearly be achieved in a multitude of ways. In this article, Dr David Yates and his colleagues Dr Katie Ayyash and Dr Jamie Biddulph from York Teaching Hospital NHS Foundation Trust outline the introduction of a successful model of perioperative care in their workplace.
The problem
Major surgery is associated with significant complication rates. Many patients have complex co-morbidities and consume significant amounts of health care resources in the perioperative period.
At York Teaching Hospital, consultant anaesthetists were preoperatively assessing patients in Cardiopulmonary Exercise Testing clinics and providing intraoperative care, but had little input into their postoperative management. This critical period of the patient journey was being managed by junior members of the team, often leading to significant variation in care.
In keeping with the RCoA's Perioperative Medicine Programme, we introduced a Perioperative Medicine Service to address these issues.
What we did
We obtained a Health Foundation Innovation for Improvement Grant to fund introduction of a Perioperative Medicine Service, to provide bespoke protocolised pathways to guide each patient's perioperative journey and optimise resource utilisation to improve patient flow.
The suite of interventions included:
An enhanced preoperative risk assessment including identification of frailty, malnutrition and cognitive dysfunction and early referral to smoking cessation, physiotherapy and dietician services.
Daily Anaesthetic Consultant led ward rounds providing a comprehensive post anaesthetic review for all major surgical patients.
Postoperative nurse-led haemodynamic optimisation protocols to guide fluid and blood pressure management utilising advanced cardiac monitoring equipment in the ward environment.
We have a protocol for standard care and one for enhanced care. They both follow the principles of measuring target mean arterial pressure (MAP) and urine output. If the standard care patients fail to meet the set targets the nursing staff can give up to four fluid boluses before needing to obtain a medical review to further assess the patient.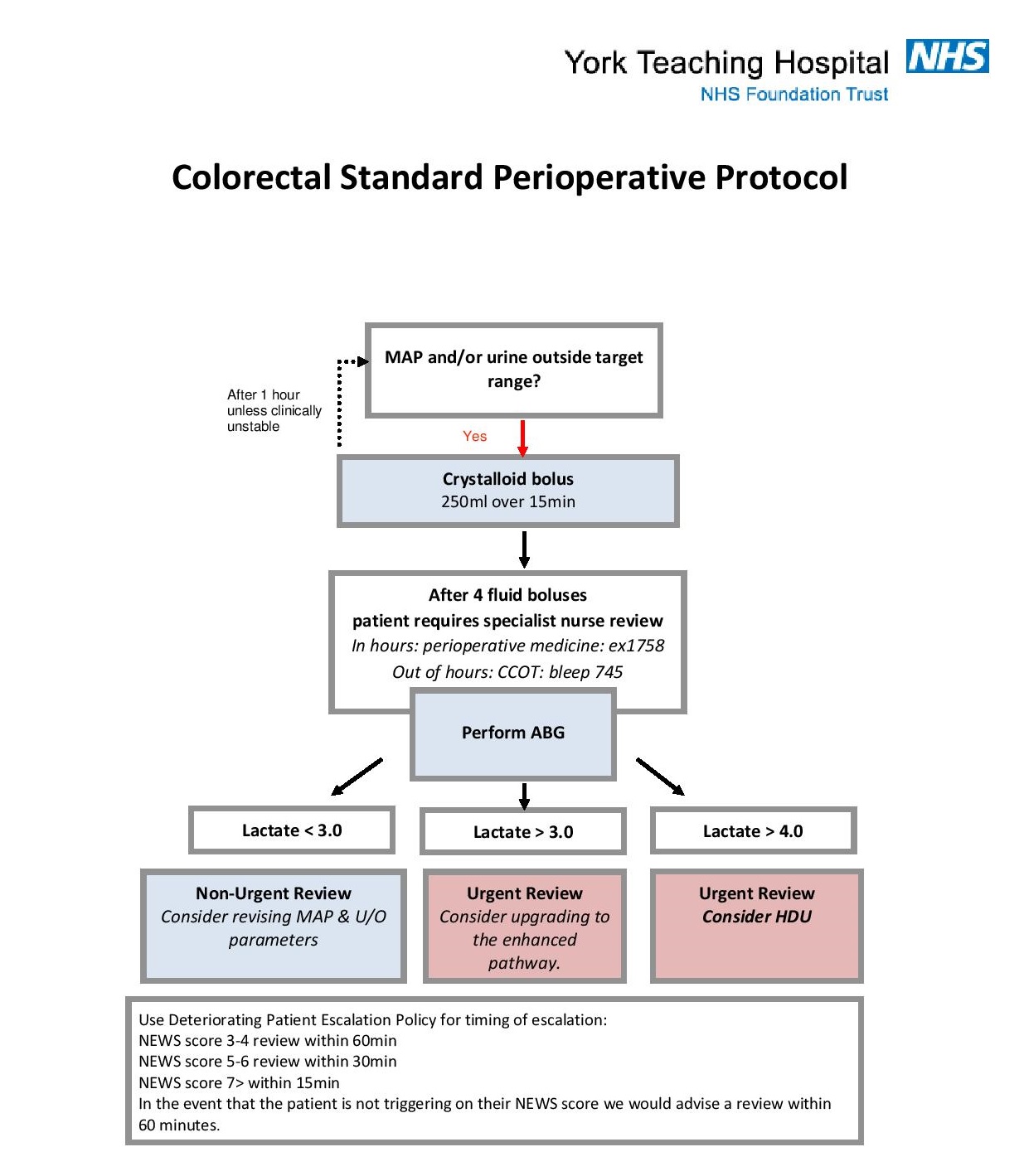 Figure 1. Standard perioperative fluid management protocol
Review the graphic in PDF format.
The enhanced care patients have an arterial line in situ with a flotrac monitor measuring their stroke volume (SV) on the nursing enhanced unit. If they fail to meet targets the nurses can assess for fluid responsiveness by doing a straight leg raise. There are four fluid boluses to be given if they are fluid responsive. If they are not judged to be fluid responsive the nurses start a limited metaraminol infusion (1-6 mls/hr of 0.5 mg/ml).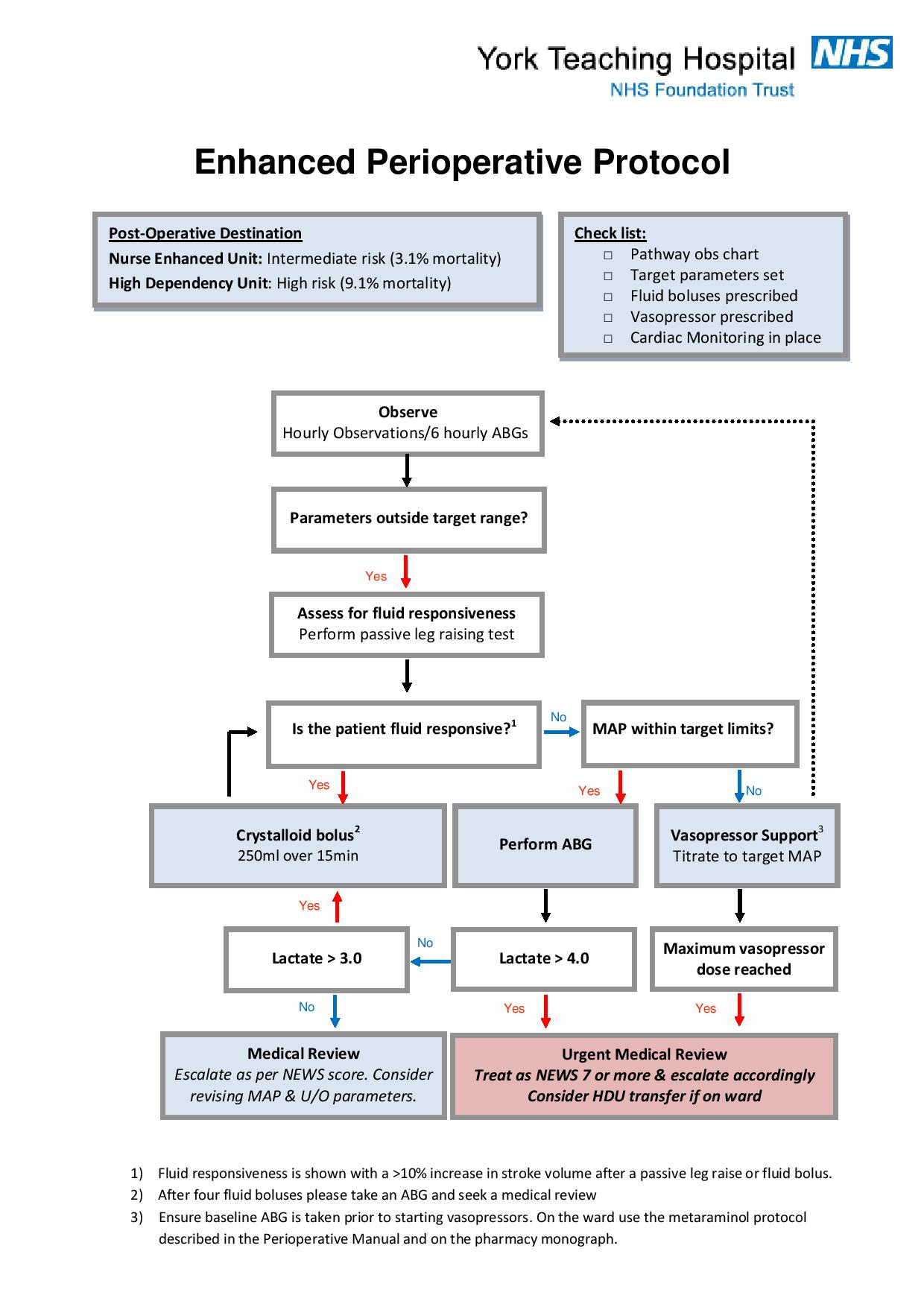 Figure 2. Enhanced perioperative fluid management protocol
Review the graphic in PDF format.
Our safety net includes mandating an arterial blood gas and a medical review if parameters are not improving after four fluid boluses and limiting the metaraminol infusion to 6 ml/hr. The ward nurses are supported by a perioperative specialist nurse and the patients are reviewed daily by a perioperative anaesthetic consultant.
Our findings
We demonstrated a reduction in overall Length Of Hospital Stay (LOHS) in patients undergoing major colorectal surgery, equating to a saving of 303 bed days in our patient cohort. More importantly, we reduced the overall variation in LOHS allowing for a more effective use of resources.
Elective admission rates to Critical Care reduced from 30% to 10% while unplanned Critical Care admission dropped from 14% to 7%. We have shown an overall reduction in volume of fluid administered in the perioperative period, with significantly less fluid administered post-operatively, and a reduction in the incidence of cardiorespiratory complications and in both major and minor complications.
Looking backwards
We have successfully introduced the use of arterial lines and peripheral vasoactive drugs in a ward area and trained ward staff to utilise advanced cardiac monitoring. Stretched nursing staff were asked to deliver even more complex care on the Nurse Enhanced Unit. Staff surveys were conducted and over half of respondents believed that the new service had improved patient care whilst not increasing workload significantly.
The main challenges faced were:
integration of a new team

training of surgical nursing staff

poor compliance from colleagues and critical care causing delays in setting up and running of the service.
The issues were managed through regular multidisciplinary meetings, persistence with training to include out of hours training for those who only worked night shifts, utilising input from other teams in particular Critical Care Outreach, and acting upon feedback from colleagues, nursing staff and patients through satisfaction surveys and feedback posters in clinical areas.
Looking forwards
For the service to reach its maximum potential further expansion is required for out of hours support, administration and data management support and dedicated allied professional time. We are hoping to develop a web-based training package and develop sophisticated simulation packages. Our long term aspiration is to expand the programme to other specialties such as vascular surgery to further reduce Critical Care utilisation.
The concept of protocolising the initial post-operative haemodynamic management of patients is replicable in other Trusts and we believe there is a potential to collaborate with others working in the field to develop a 'Perioperative Toolkit' that would enable hospitals to adopt such an approach.
How does the perioperative pathway outlined above relate to what you see in your own practice? Can you think of ways to adopt these changes to improve outcomes in your area of work?
© University College London