No decision about me without me
In 2011, the UK health secretary expressed the government's desire to place patients' needs, wishes and preferences at the centre of clinical decision-making. Later that year, The King's Fund released an important document called 'Making Shared Decision-Making a Reality - No decision about me, without me' . It is part-summarised in this article, and a full copy of the paper can be found here.
The importance of shared decision-making is reinforced by the General Medical Council. Their Good Medical Practice guidance states:
'Whatever the context in which medical decisions are made, you must work in partnership with your patients to ensure good care. In so doing, you must listen to patients and respect their views about their health, discuss with patients what their diagnosis, prognosis, treatment and care involve; share with patients the information they want or need in order to make decisions; maximise patients' opportunities, and their ability, to make decisions for themselves; respect patients' decisions.' [1]
This statement is echoed by the Nursing and Midwifery Council as well as the Health and Care Professions Council.
What is shared decision-making?
Shared decision-making is a process whereby patients and clinicians work together to determine treatment or management goals. It involves the patient making a fully informed decision about their care and there are three essential components:
Providing reliable and unbiased evidence-based information on treatment or care options
A session with a clinician to clarify these options
A way to document, communicate and implement the choice made by the patient
By involving the patient there are two different but equally important forms of expertise in the decision-making process. Both parties must commit to sharing and respecting each other's opinion.
| Clinician's expertise | Patient's expertise |
| --- | --- |
| Diagnosis | Experience of illness |
| Disease aetiology | Social circumstances |
| Prognosis | Attitude to risk |
| Treatment options | Values |
| Outcome probabilities | Preferences |
Table 1. Sharing Expertise
With these new aspects in mind, a model of evidence-based clinical decision-making was produced which took into account the patients' preferences alongside evidence based medicine and the patients' clinical state. [2]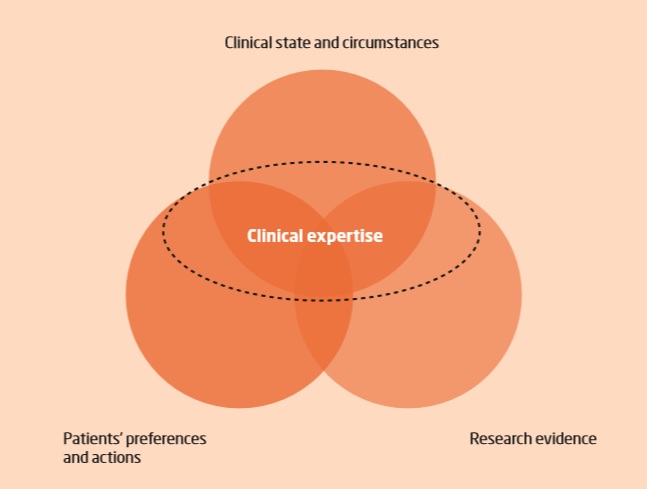 Figure 1 - An updated model for evidence-based clinical decisions.[2]
View the graphic on page 3 of the PDF.
To help patients make decisions with impartial evidence there are several sources of decision aids for patients. These will be fully explored in two steps time when we will discuss multiple different decision aids available to patients.
When is shared decision-making appropriate?
As there are no treatments that are 100% safe and guaranteed then shared decision-making should be used in every situation where there are a number of options leading to different outcomes.
The authors of the Kings Fund document believe that shared decision-making should be used in every clinical conversation where a decision point has been reached where their situation is not immediately life-threatening (an exception to this may be when an advanced decision has taken place). This decision point may not just be about a surgical procedure but includes whether or not to:
Have a diagnostic test
Undergo a medical or surgical procedure
Undertake an educational or psychological intervention
Take medication
Make a lifestyle change
In addition to these some patients will be required to make major decisions. These decisions will most commonly involve cancer cases where there are surgical and non-surgical options to be considered. There is evidence that shows if patients make a shared and informed decision about invasive treatments, their wish to proceed is lower than those who have not shared in a decision. [3]
On the ward, clinical situations may change rapidly. Patients may have an impaired ability to make complex decisions and clinicians may need to act in accordance with what they believe are the patients' best wishes. However, every effort should be made to involve patients in decisions about their health as evidence shows it can help to improve both patient safety and their experience of care. [4]
Patients with chronic conditions start to self-manage their conditions and will need personalised care planning to aid with an ongoing continuous shared decision-making process. A proposed model for this is below. [5]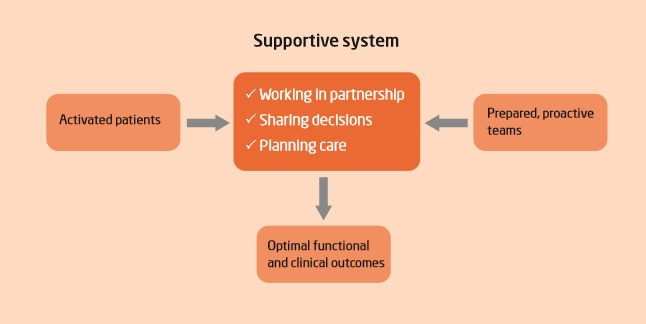 View the graphic on page 16 of the PDF.
The personalised care planning should anticipate future hospital admissions and health care needs to form the basis of advanced care planning. Advanced care planning and the big conversations about end of life care will be covered in week 4 of the course.
Why is shared decision-making not yet the norm?
Despite widespread support for involving patients in decisions, the care quality commission have found that year-on-year the proportions of patients who want more involvement in their treatment decisions remains static. [6]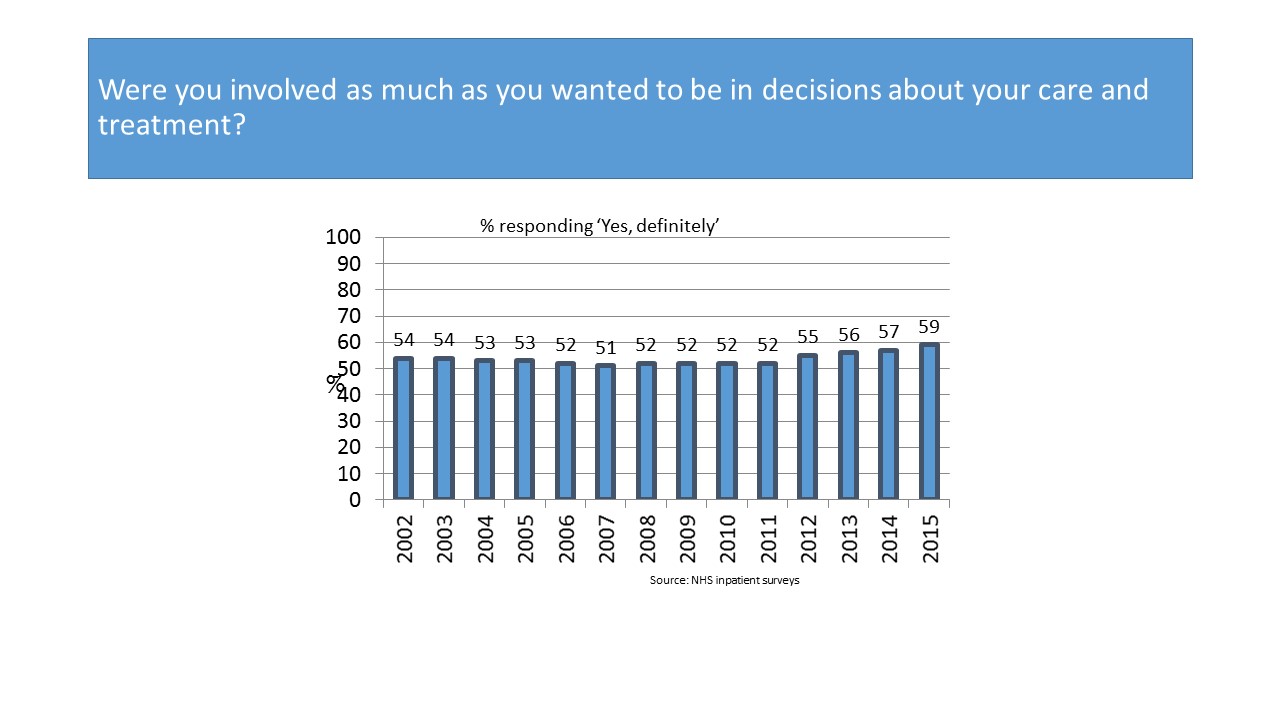 Some commonly expressed opinions from clinicians about why it is not done are: [7]
We already do it
Patients don't want it
Not appropriate for those with low health literacy
Patients will want inappropriate/expensive treatments
No time to do it
It's irrelevant and ineffective
There's no incentive to do it
There is extensive evidence to show that the above objections do not in fact hold true. A full discussion of these can be found within the complete paper.
Conclusions
Shared decision-making is not yet the norm, and many patients want more information and involvement about their decisions about treatment. We can and we should do better.
The next few steps will look further into shared decision-making. We will hear from two experts who run a shared decision-making clinic, learn more about decision aids and see examples of shared decision-making in practice.
---
References
© University College London. Material reproduced with permission from Angela Coulter and the King's Fund