Colour in cinema - the reveal
In the previous step we asked you to take a look at the above artwork and consider which famous film scene it inspired.
It's this scene from Alfred Hitchcock's classic thriller, Psycho.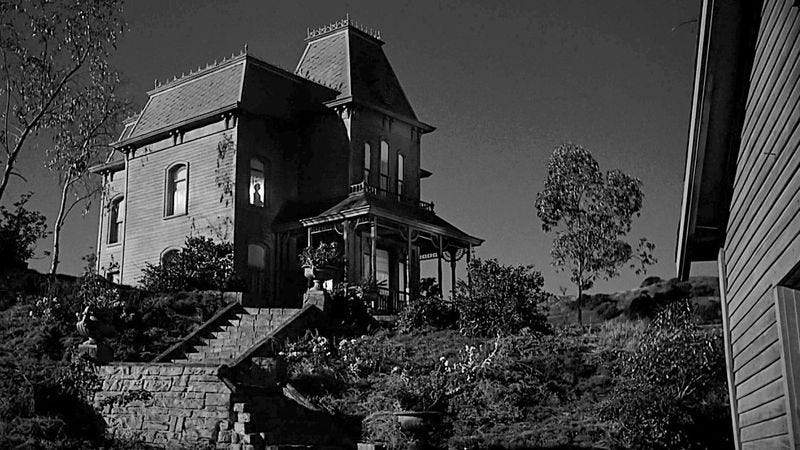 Psycho. Alfred Hitchcock © (1960) All rights reserved.
The iconic building was modelled on Hopper's artwork, House by the Railroad. In the two images, look at the similarity in the use of light and shadows, and the large backdrop of sky that isolates the house from the rest of the world. Robert F. Boyle, a production designer who collaborated with Hitchcock on some of his most memorable films, including North by Northwest and The Birds, said that Hopper presented in his artworks the penultimate moment where nothing was happening, but where something could happen. For Hitchcock and Boyle, portraying scenes like these in films through colour was key, building cinematic suspense for the viewer.
Towards the end of this week we'll be discussing how imagery can be a superb catalyst for predictive writing. The artwork, House by the Railroad, is a great example of this.
Imagine this is the penultimate scene from a film – what do you think will happen next?
Add your thoughts to the Comments section and try this activity with your class.
© Into Film (2020) All rights reserved.