An enhanced recovery 'app'
Thomas Keen shares the UCLH enhanced recovery app which is used to help patients and staff engage with data collection in enhanced recovery.
© University College London
Here Thomas Keen, Digital Quality Improvement Project Lead at UCLH, shares the UCLH enhanced recovery app, which is used to help patients and staff engage with data collection in enhanced recovery.
So far, we have learnt how a focused approach to perioperative care leads to better outcomes for high-risk patients. But how well do existing quality improvement processes support perioperative medicine?
The complexity presented by high-risk patients calls for a well-managed system of care across the pre, intra and post-operative period. Nevertheless, due to the pain of retrospective audit and challenges with legacy IT systems, multi-disciplinary teams (MDTs) in the NHS rarely have access to credible, timely audit data.Coordinating improvement in the absence of data is difficult. Without well chosen outcome data, it is hard for us to take a methodical approach to improving outcomes: without information on protocol compliance it is hard to find out where the system is falling down or needs to be calibrated.
The App
At UCLH, we are interested in how real-time process and outcome data can aid perioperative clinicians in data-driven continuous improvement. We have been using a web-based mobile app to explore this. Early goals have been to:
Cement pathway compliance as a default, through regular feedback of compliance data
Track longitudinal quality improvement with credible outcome metrics
Empower clinicians to channel organisational momentum towards patient outcomes (by providing clear data on the cost benefits of higher quality care)
Curate a dataset to identify quality improvement projects, to distil best practice from clinical variation, and to risk-stratify patients
Compliance
To date we have used the app across several surgical specialties at UCLH. To take colorectal resections as an example, the app feeds back data on compliance with the 19 elements of Enhanced Recovery.
Outcomes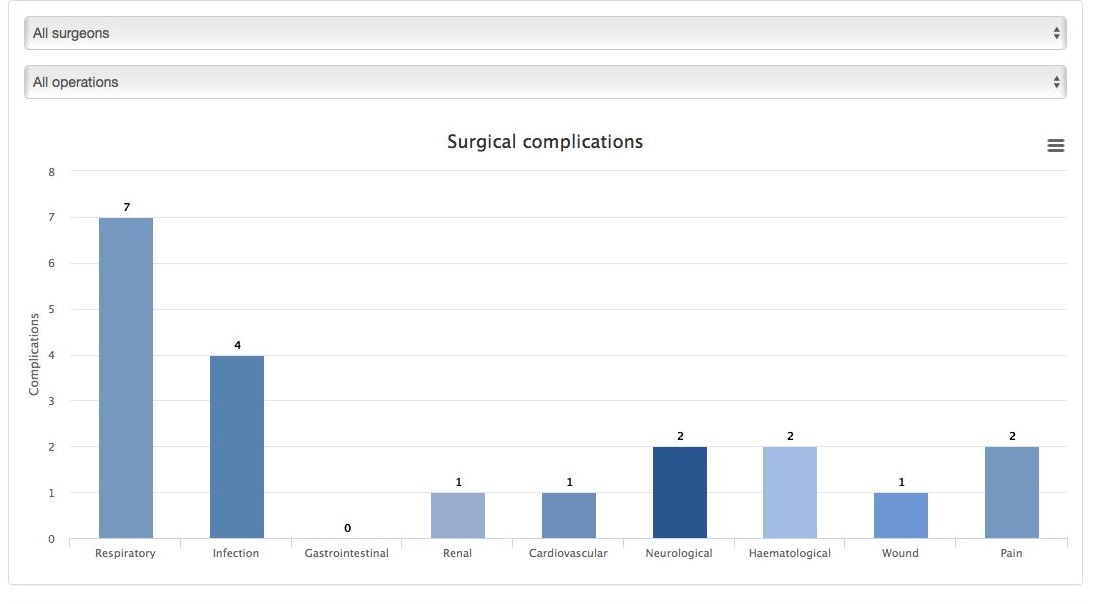 Patient Experience
For patients (who have their own interface on the app), the software empowers them to feed back their experience direct to clinical teams. It also encourages them to chart their own compliance with the DREAM (DRinking, EAting, and Mobilising), as a way to take control of their recovery.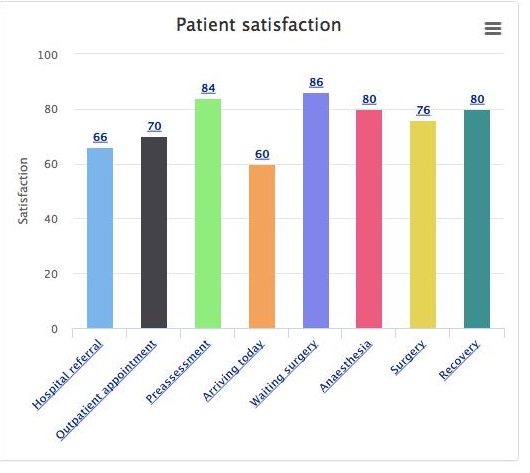 Data Collection
Data collection is shared between patients and clinicians, while the web-based app is available across all device types to make data input as easy as possible.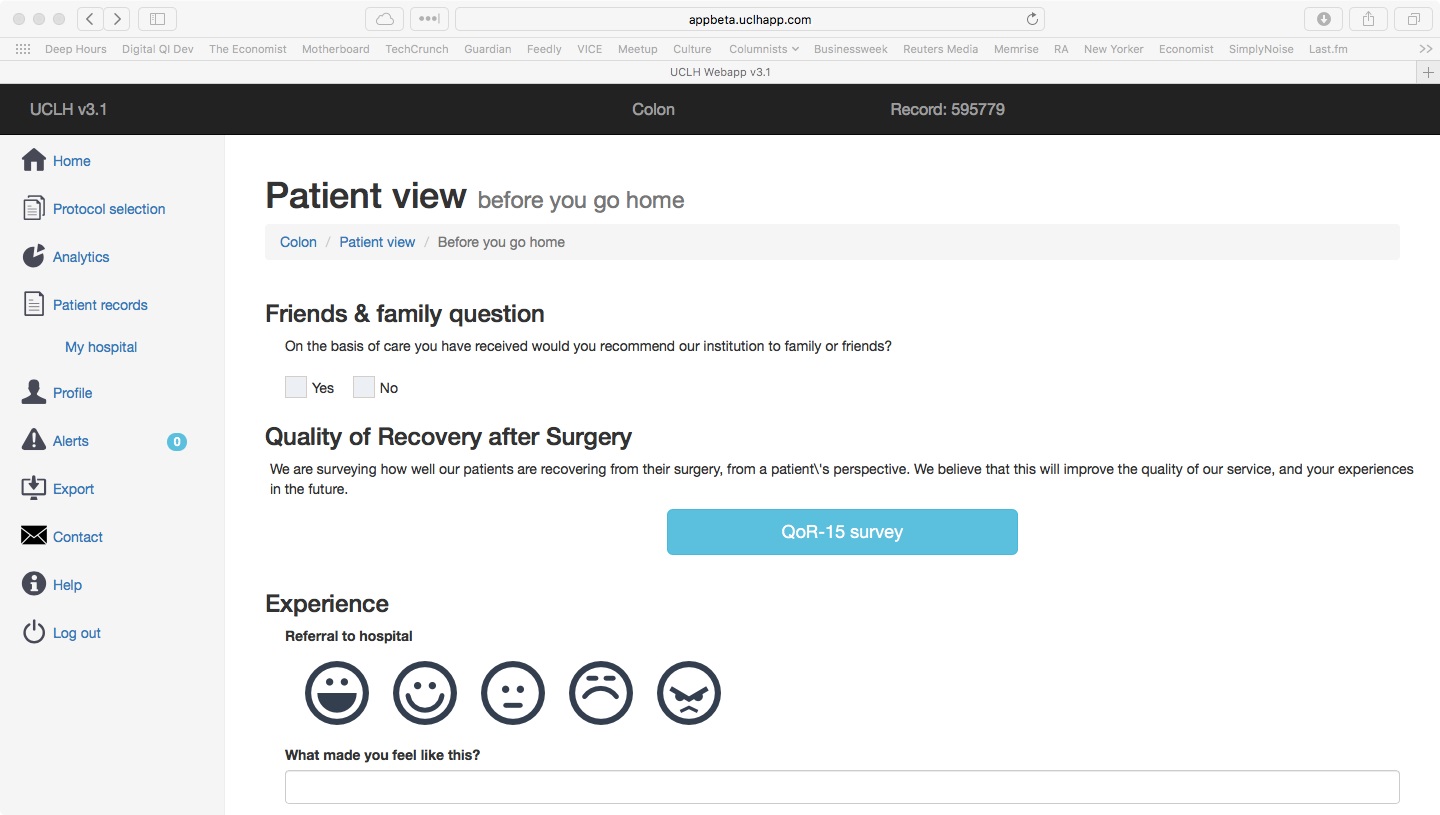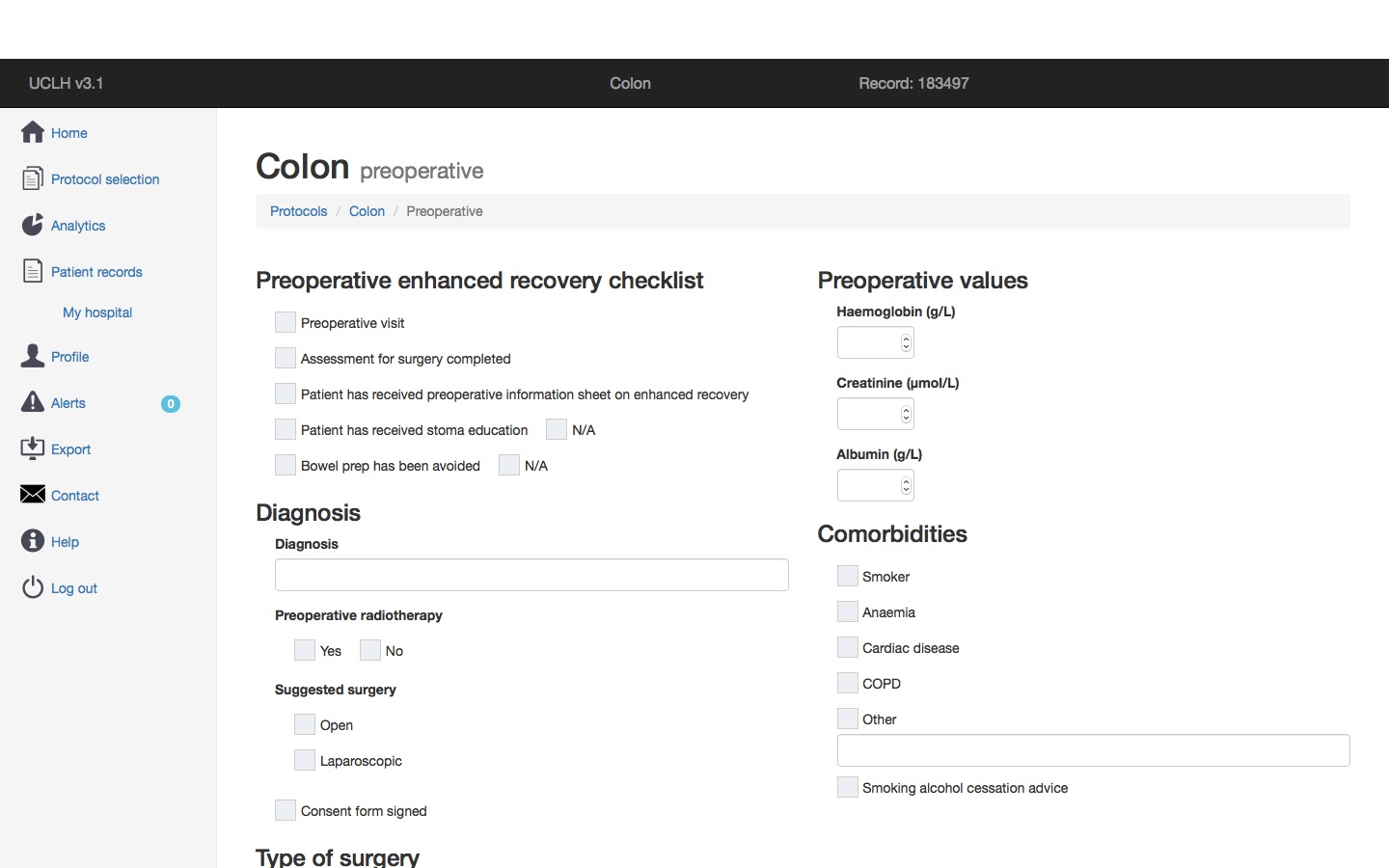 The Future
Taking the concept forward, our aspiration is to maximise the QI (Quality Improvement) potential of the data recorded on the app. One area of focus is training risk stratification models based on the data. Another is expanding the software user-experience to support running supplementary QI projects. We hope this will all come together in an invaluable new tool for the perioperative quality improver.
What do you think of UCLH's ERAS app? Do you have something similar available in your centre, and if not do you think it would be of use? Share your thoughts in the comments section.
In the next step you can view the app being used by patients and hear three more members of it's development team describing it's benefits.
© University College London
This article is from the free online
Perioperative Medicine in Action
Our purpose is to transform access to education.
We offer a diverse selection of courses from leading universities and cultural institutions from around the world. These are delivered one step at a time, and are accessible on mobile, tablet and desktop, so you can fit learning around your life.
We believe learning should be an enjoyable, social experience, so our courses offer the opportunity to discuss what you're learning with others as you go, helping you make fresh discoveries and form new ideas.
You can unlock new opportunities with unlimited access to hundreds of online short courses for a year by subscribing to our Unlimited package. Build your knowledge with top universities and organisations.
Learn more about how FutureLearn is transforming access to education