Introduction to Week 2
test
Dr. Shiroto, I must say, there is such a wide variety of different materials and techniques to make washi. Absolutely. What I have explained so far is just the basic process. There are literally countless varieties. But what is that? This is a calligraphy album (known as kohitsu tekagami, or, "calligraphy mirrors"), a collection of samples of beautiful writing taken from various books. It's a very rare miniature example entitled Kotekagami (Old Calligraphy Mirror). It contains about 100 different samples from the 8th to the 16th century. Even at a quick glance, you can see the great variety of papers that it includes. Indeed. Besides white paper, there is color paper, paper decorated with gold or silver.
Our theme for Week 2 is decorated papers and we will study various different decoration methods using actual period examples.
Let's join Professor Sasaki and Dr. Shiroto and delve deeper into the fascinating world of washi paper from Keio University's Institute of Oriental Classics. In the video, Prof. Sasaki introduces
Kohitsu Tekagami
.The PDF version of the course handout for Week 2 are available in the
DOWNLOADS
section below. Please check them out!
A book introduced in the video
Take a closer look at the books introduced in the course
As mentioned in
Step 1.1
, you can see the information and images of the book in larger size by clicking the links marked
"Click to see the image and information"
. The link allows you to take a closer look at a selected book.As shown in the image below, (after you go to the link) by clicking the section
"Click to Zoom image"
, you can view the books in higher resolution image.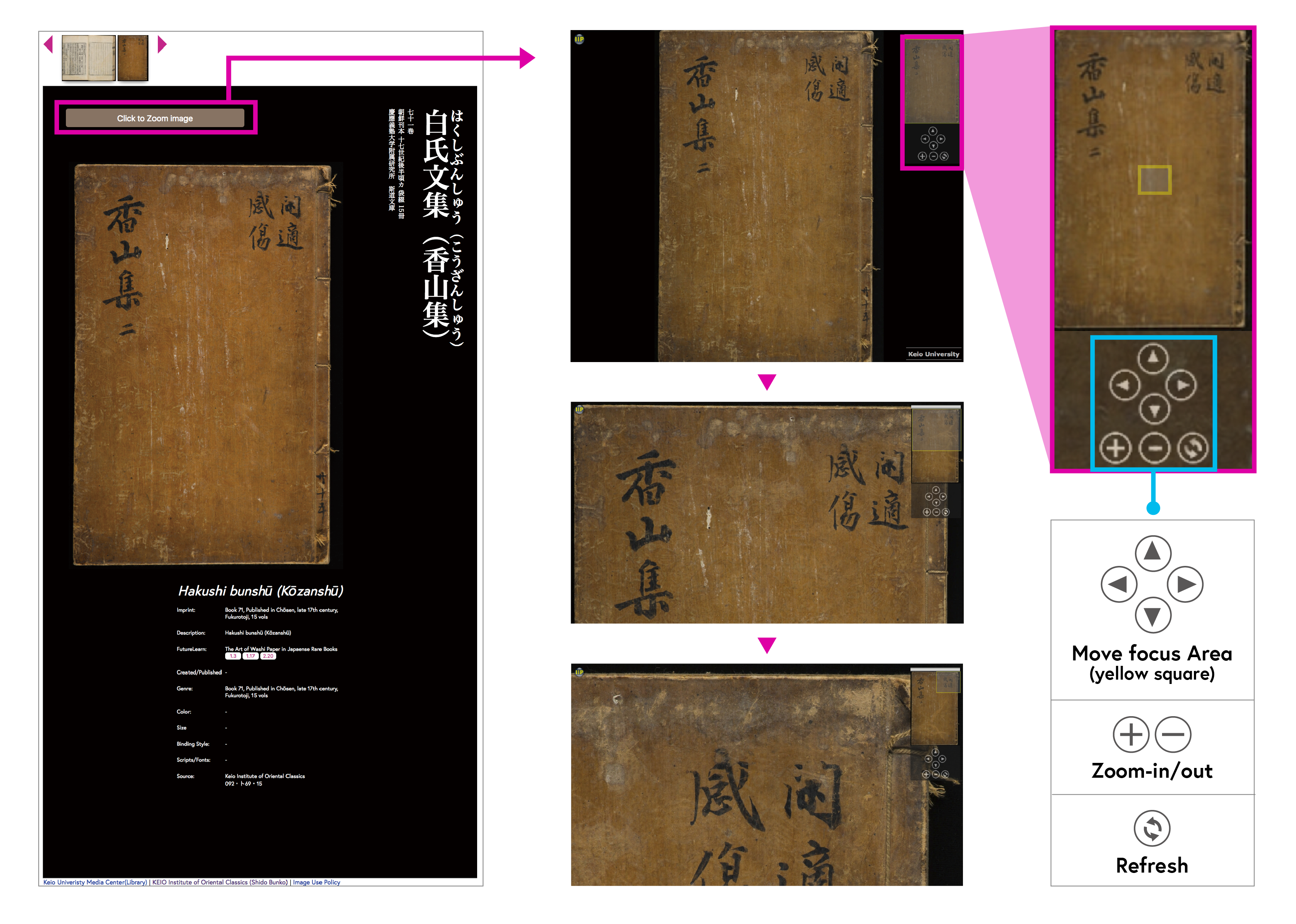 This article is from the free online
The Art of Washi Paper in Japanese Rare Books
Our purpose is to transform access to education.
We offer a diverse selection of courses from leading universities and cultural institutions from around the world. These are delivered one step at a time, and are accessible on mobile, tablet and desktop, so you can fit learning around your life.
We believe learning should be an enjoyable, social experience, so our courses offer the opportunity to discuss what you're learning with others as you go, helping you make fresh discoveries and form new ideas.
You can unlock new opportunities with unlimited access to hundreds of online short courses for a year by subscribing to our Unlimited package. Build your knowledge with top universities and organisations.
Learn more about how FutureLearn is transforming access to education