The role of immigrant printers
test
Initially, the
Gozan
presses published only the sayings of Chinese
Zen
patriarchs and other works related to the sect [fig. 1].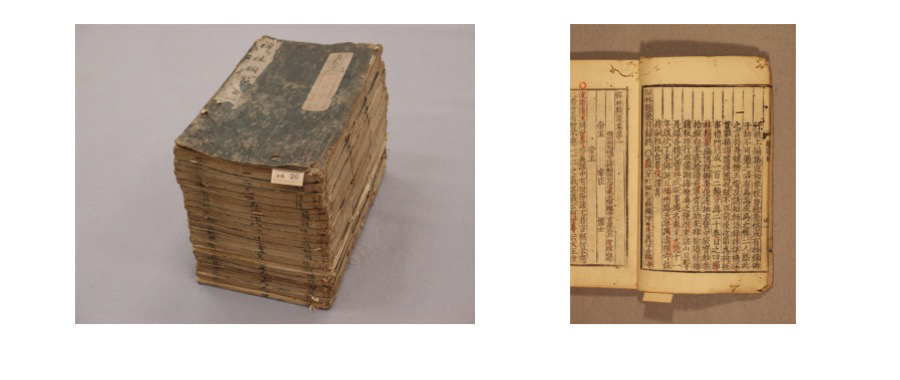 Fig. 1. Zenrin ruijū, National Museum of Japanese History [Left] [Right]
During the
Southern and Northern Courts period
(1336-1392), however, as the reputations of Zen monks as experts of "Chinese learning" (
kangaku
) and masters of Chinese writing grew, they also began to publish secular works (known traditionally as the "Outer Classics" [J.
gaiten
, Ch.
waidian
]), such as dictionaries, encyclopedias, major works of literature [fig. 2],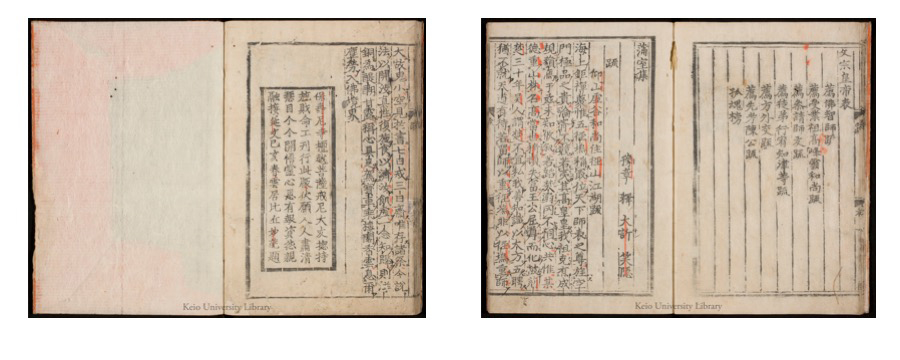 Fig. 2. Hoshitsushū
Click to take a closer look
and poetry collections by contemporary poets. For example, the
Tenryūji
temple in the
Saga area
of Kyoto published the poetry collection of the
Yuan-dynasty
poet
Fan Peng
(J. Han Ho, 1272-1330). Another temple printed the
Huang Yuan fengya
, an anthology of contemporary Chinese poetry [fig. 3]. This process of secularization may have been further accelerated by the arrival in 1367, at the invitation of Japanese monks, of a group of master carvers from the Chinese city of Fuzhou.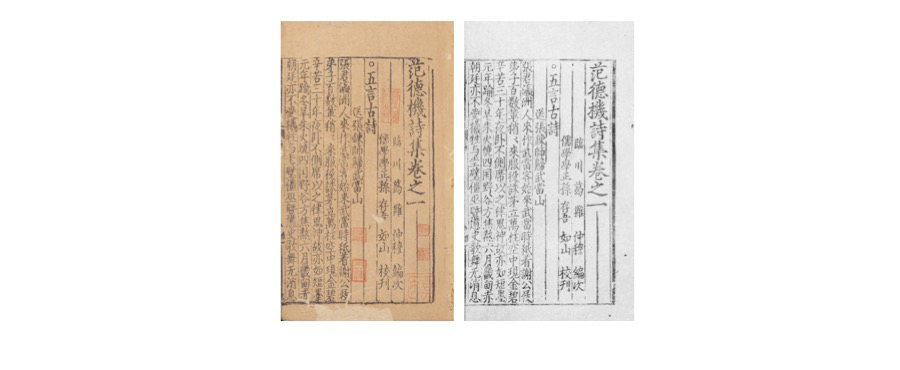 Fig. 3. Comparison of Huang Yuan fengya (the National Library in Taipei, Research on Gozan-ban
Click to take a closer look
Printing blocks were made by professional "carvers" (called
kokukō
in Japanese). Contemporary records bear the names of eight master carvers who arrived in Japan in the 6th year of
Jōji
(1367) and settled in the Saga area. Names such as Chen Bashou (J. Chin Hakujū) and Yu Liangfu (J. Yu Ryōho) appear frequently in Gozan-ban editions published after this date [fig. 4] [fig. 5]. In China, where printing was far more widespread, books usually bore names of the carvers who had been involved in their making, which, among other things, made it easier to determine the wages for each carver. Thus, immigrant craftsmen from China made a vital contribution to the publishing activities of the Tenryūji, the
Rinsenji
, and other Zen temples of the Saga area.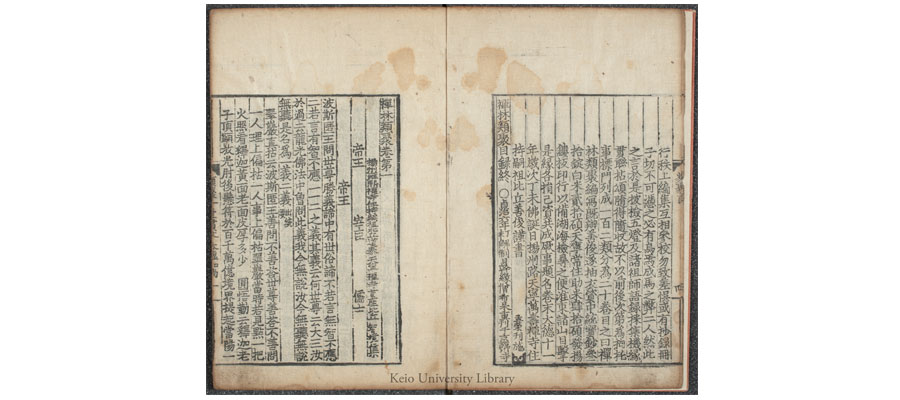 Fig. 4. Zenrin ruijū, Gozan-ban edition
Click to take a closer look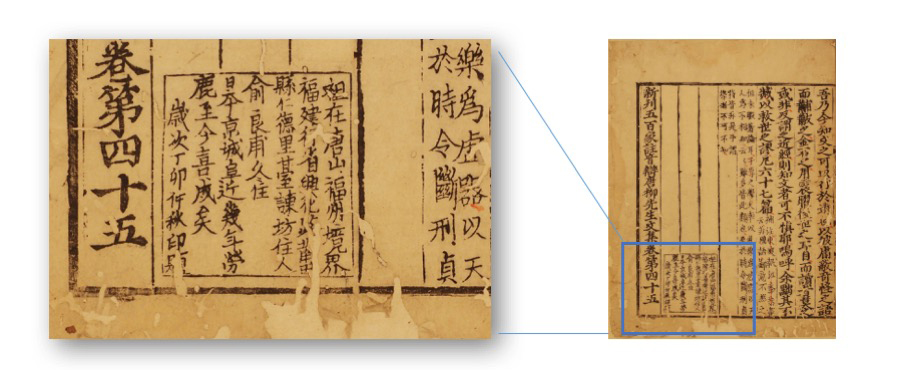 Fig. 5. A carver's name in the colophon of Toryū sensei bunshu, National Museum of Japanese History [Left] [Right]
1367 was the year that the Yuan dynasty surrendered much of its power and control over the land to the troops of
Zhu Yuanzhang
(1328-1398). The following year, the new
Ming
dynasty was inaugurated. Located on the Western shore of the Taiwan strait, the Fuzhou area was one the last bastions of Yuan resistance against Zhu Yuanzhang's troops. With Jian'an, Fuzhou was an important printing center, so it is quite possible that the Fuzhou printers relocated to Japan to escape the war.The commercial nature of printing in Fuzhou [fig. 6] was to exert a profound influence on Japanese bookmaking. The Fuzhou printers brought with them their mercantile understanding of publishing. Although the focus of their activities were Zen institutions and their primary readership consisted of members of the clergy, they also printed Confucian texts, dictionaries, literary works, encyclopedias, and other works that satisfied a growing demand for secular texts among monks. This new, demand-based, proto-commercial approach to publishing was a clear departure from earlier printing practices at temples.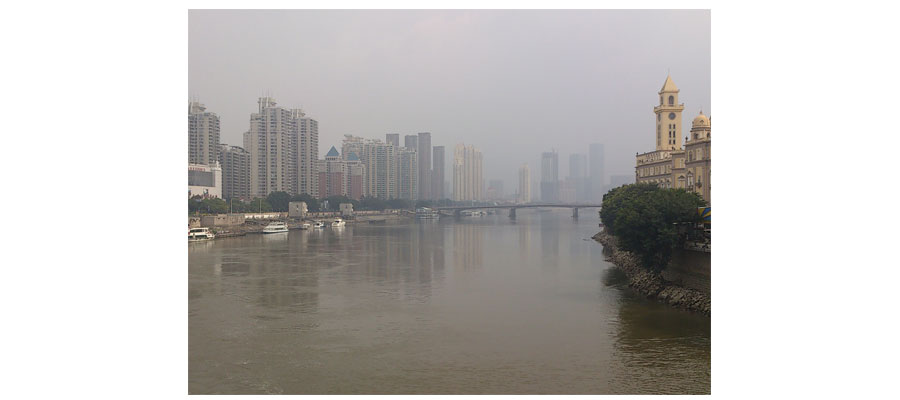 Fig. 6. Fuzhou, China – a recent photo
Click to take a closer look
The pioneering work of these immigrant printers paved the way for the boom of commercial publishing in the early-modern period (1603-1868). "Five-Mountain culture" (
Gozan bunka
) is credited with introducing or popularizing in Japan a wide variety of continental objects and cultural practices, from foods like tea,
miso
paste,
soy sauce
, and filled buns, to architectural styles, room designs, garden designs, ink painting, and flower arrangement. However, as we have seen, its contribution to the evolution of Japanese printing and book culture was no less significant.
This article is from the free online
Sino-Japanese Interactions Through Rare Books
Our purpose is to transform access to education.
We offer a diverse selection of courses from leading universities and cultural institutions from around the world. These are delivered one step at a time, and are accessible on mobile, tablet and desktop, so you can fit learning around your life.
We believe learning should be an enjoyable, social experience, so our courses offer the opportunity to discuss what you're learning with others as you go, helping you make fresh discoveries and form new ideas.
You can unlock new opportunities with unlimited access to hundreds of online short courses for a year by subscribing to our Unlimited package. Build your knowledge with top universities and organisations.
Learn more about how FutureLearn is transforming access to education