High School Baseball and the Myth of Youth
Magical agents as we have seen them so far have been even given to baseball players in Japanese manga.
The Magic Ball and Ninjutsu
The representatives are HOSHI Hyuma's 'Major League Balls' in Kyojin no Hoshi (Star of the Giants, by KAJIWARA Ikki and KAWASAKI Noboru, 1966-71 in Weekly Shonen Magazine)[fig.1] (1). As a child, Hyuma is hazed in baseball by his father Ittetsu, an ex-professional baseball player.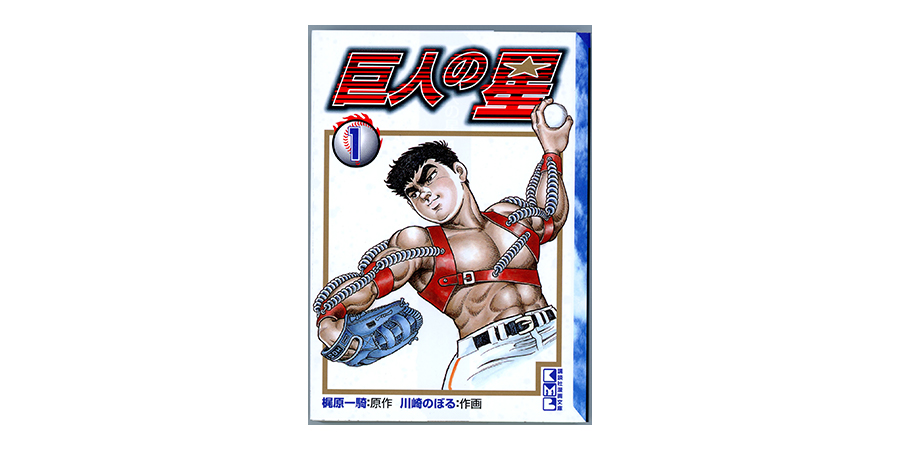 Fig.1. Kyojin no Hoshi, vol.1, cover page, by KAWASAKI Noboru, Kodansha-Mangabunko 1995
As a fastball pitcher, he confronts a succession of rival batters, and their confrontations are depicted as a kind of one-to-one martial arts bout. When Hyuma joins the Giants, a real Japanese professional team, however, it is found that his ball is 'light', that is, easy to make a long hit, since Hyuma is of small stature as a professional player (it was then believed, unscientifically, that the pitcher's weight correlates with the quality of his ball). This disadvantage leads Hyuma to invent makyu, magic ball, which changes its course in an improbable way. The most famous among the three kinds of Major League Balls should be No. 2, 'vanishing ball', which apparently disappears in front of the batter(2).
It is obvious that this structure is directly imported from ninjutsu narratives: an unscientific, unbelievable means is used, while serving the juvenile readers' pleasure, to assist a relatively weak hero. On the other hand, 'baseball' as a sport, though involving competitive games, cannot be said to be fitting for this kind of unrealistic ingredient: baseball players are, after all, obliged to observe the rules to some extent. In the genre of baseball manga, boys' struggle with opponents has been transplanted, from battlefields of ninjas, to baseball games by high school students.
Japanese High School Baseball and Koshien
Baseball was first introduced into Japan in 1873, when the main players were college students(3). In the early days, it was understood to be one of the 'western fundamental military arts', something to nurture a spirit akin to that of a Japanese samurai. With the concept of 'sportsmanship' and 'fair play' gradually introduced and mixed with the former ethos, baseball came to be regarded as useful for moral (or spiritual) improvement of the young, and incorporated in secondary education as well. It was in 1915 that the first National High School Baseball Tournament was held at Toyonaka Stadium in Osaka Prefecture and in 1924 the 10th took place at Koshien Stadium in Hyogo Prefecture; the term Koshien came to symbolically stand for 'high school baseball'.
Sociological and historical studies have shown that high school baseball has since been formed as media performance or public narrative concerning youth. SHIMIZU Satoshi concludes:
朝日新聞社と日本高等学校野球連盟、さらにNHKの中継によってつくられる甲子園野球の「物語」は、「純真で、男らしく、すべてに正しく、模範的な『青少年』がスポーツマンシップとフェアプレーの『精神』で地方の代表として溌剌たる妙技を見せるもの」であり、つまるところそれは、理想の「青年」、「若者」像を提示している。またそれは、この国におけるスポーツの「物語」を通した、つまり身体文化の側面からの「男らしさ/女らしさ」を含めた「青春」という一つの基軸、生き方の提示なのである。

[English translation] The Asahi Shimbun Company [the sponsor of the Tournament], the Japan High School Baseball Federation, and the Japan Broadcasting Corporation [Japan's national broadcasting organization] have concertedly woven a myth of Koshien that 'Koshien baseball is the stage where we find the pure, manly, and righteous, that is, "exemplary" youth, as representatives of each region of the nation, vivaciously playing baseball with sportsmanship and the "spirit" of fair play': the image of ideal adolescent or youth. The myth also provides a standard of life called "youthfulness" by means of sports culture in Japan, in other words, body culture including "masculinity/femininity"' (4).
In real Japanese society, struggles and efforts of boys — especially high school students —— have thus been made into national entertainment. SUGIMOTO Atsuo argues that in front of the eyes of millions (the audience via broadcasting media), high school baseball players consciously perform the role of 'high school student', fair, sincere, and devoted to baseball(5). And the Japanese (mainly adult) audience has thus nurtured a culture that consumes, avidly and fondly, their performance: their good plays, the ecstasy of winners, the despair of losers, even their swings and misses or fumbles — that is, their 'youth', their 'immaturity' itself.
The Structure of Tournament and the Baseball Manga
It is also important in our context that in this way the intimidating influence of the adults was effectively eliminated from the battlefield of the boys (though they are in fact maneuvering behind scenes). They can fairly struggle with each other on the all-boys stage with all their might. Another, and perhaps more, important point is that the National High School Baseball Tournament is a 'tournament': the players have to get through a series of competitions in order to become champions. They are not allowed to lose — this situation produces an atmosphere of 'the fight with real swords', which can give the high school baseball games the tension necessary for battle narratives. And here appeared room for another subgenre of battle manga, baseball manga, with more realistic descriptions than those of Kyojin-no-Hoshi.
Among the first to change the course of baseball manga towards more realistic genre is MIZUSHIMA Shinji, whose Dokaben (1972-81 in Weekly Shonen Champion) depicts how the baseball team of Meikun High School, including the home run hitter Yamada Taro, wins one game after another in the Koshien Tournaments. Though there are some unrealistic manga-like plays, the main attraction of the work lies in each team's tactics and the human drama surrounding the student-players.
In ADACHI Mitsuru's Touch (1981-86 in Weekly Shonen Sunday), the name Koshien serves as a symbol of the goal high school baseball players and their supporters aspire to: the protagonist Uesugi Tatsuya endeavours to do his best to fulfill the promise that he should 'bring' Asakura Minami, a girl who he has known from his childhood, to Koshien, that is, let her see him playing at the Tournament as a player. As a consequence, the climax of the work comes at the final match of the regional preliminary round for the National Tournament[fig.2].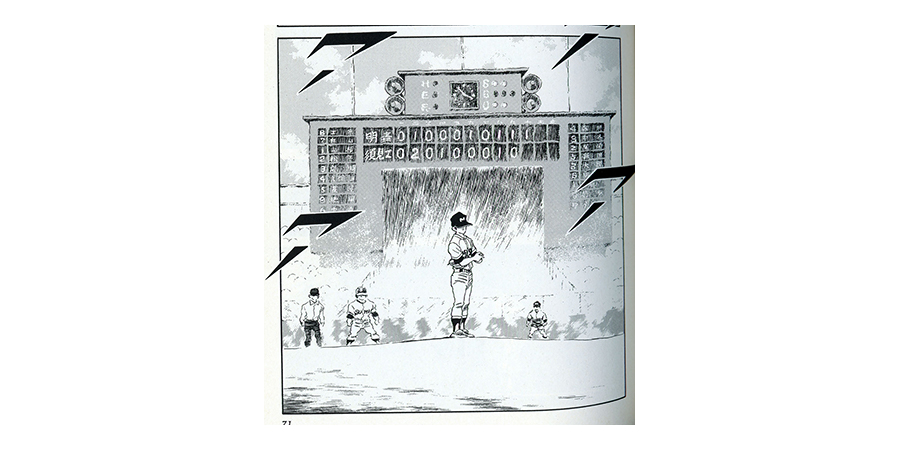 Fig.2. ©Touch, vol.11, p71, by ADACHI Mitsuru, Shogakkan 1994
Competitions even among teammates can be a theme of baseball manga, as in Daiya-no A (Ace of Diamond, 2006 to present in Weekly Shonen Magazine). Seido High School is reputed for its baseball team, to which more than 100 students, including the protagonist-pitcher Sawamura Eijun, belong[fig.3].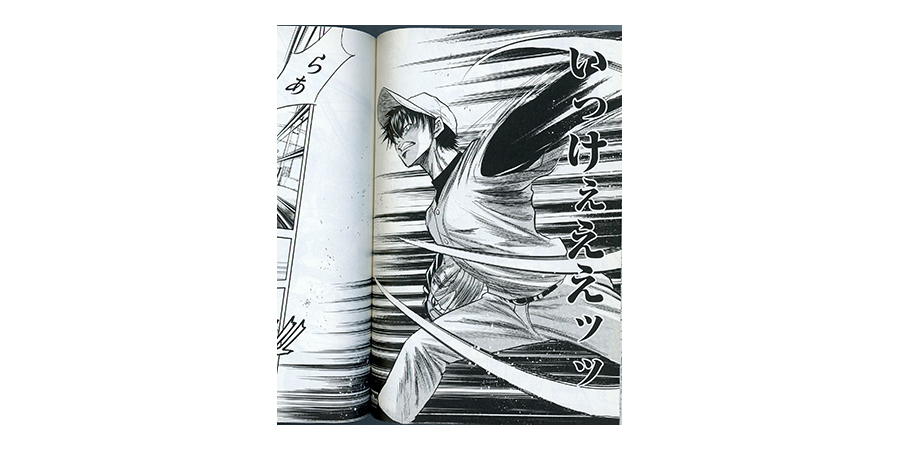 Fig.3. Daiya-no A, vol.3, p58, by TERASHIMA Yuji, Kodansha 2006
Inevitably there arises a severe jostling among players for regular positions before the still tougher matches expected in the preliminary round and the National Tournament. Almost professional players, the characters in these baseball manga are bound with the rules of 'high school' baseball: it is the system of Japanese high school education that gives a concrete framework for these works.