0:04Skip to 0 minutes and 4 seconds The next binding type we look at is the tetsuyōsō or multi-section binding. Some people call it tetchōsō some others use different kanji and call it retsujōsō or retchōsō, so there is no single, universally accepted way of calling it. The leaves are folded in half just as in the detchōsō binding, but instead of pasting each individual leaf, they are first stacked in sets of about five and then folded. When you have a sufficient number of sets (sections), you punch holes near the top and bottom like this, and bind them loosely together with thread to keep them in place. The book is now ready to be written on. After the writing, the covers are applied.
1:09Skip to 1 minute and 9 seconds Holes are punched near the crease and thread is passed through them. It is very similar to the traditional bookbinding method in the West. Formerly, when people were not aware of the existence of tetsuyōsō binding in China, many believed the format to have been invented in Japan, and so it was common to call it Yamato-toji (Japanese-style binding). However, later on, in 1900 a vast trove of texts dating from pre-Tang times were discovered in the Dunhuang caves in China, including numerous ones closely resembling tetsuyōsō books, and so it became clear that the method was in fact of Chinese origin.
2:32Skip to 2 minutes and 32 seconds Although so unpopular in China that it was not known about its existence until recently, in Japan the method was consistently popular throughout the pre-modern era, from the Heian to the Edo periods. I have already mentioned this when I introduced paper types, but tetsuyōsō books have text on both sides of the leaf. I will say more about these in a later unit, but there are two basic types, this landscape format here and the standard portrait-oriented one.
3:18Skip to 3 minutes and 18 seconds The thread used is thin and very easy to break, and the reason is that a stronger one could damage the paper, so rather than risking damage to the paper, the norm was to use a thinner, relatively fragile one and replace it as many times as necessary. Here I would like to introduce a number of close relatives of the tetsuyōsō method. As I mentioned earlier, tetsuyōsō books have writing on both sides of the paper, so the thicker, less absorbent hishi paper was the common choice. Occasionally, however, thinner, more permeable paper was also used. This is one example. The paper is the thinner choshi paper, but the binding process is the same as in all tetsuyōsō books.
4:34Skip to 4 minutes and 34 seconds You notice it when you turn the pages, but the leaves are folded widthwise before stacking them in order to have an extra unused inner side, that's why you get a fold here. This type of binding is variously called origami tetsuyōsō (folded-paper tetsuyōsō) or fukushiki retchōsō. Using this technique, it is possible to make a tetsuyōsō book using thin, inexpensive paper, but another reason is that hishi paper is very heavy. This is much heavier, and the origami tetsuyōsō is very light, so by using the lighter choshi paper you can make a very light book, which is why we know that people who needed to travel frequently, such as Buddhist priests and renga masters, often used this method.
5:50Skip to 5 minutes and 50 seconds This book, too, bears the name of the priest who owned, so it belonged to a priest.
Main Binding Methods 4 - Tetsuyōsō
In this video, continuing from the previous step, Prof. Sasaki explain the Tetsuyōsō binding style in which thread instead of glue is used to connect the leaves.
IV. Tetsuyōsō ("multisection" binding)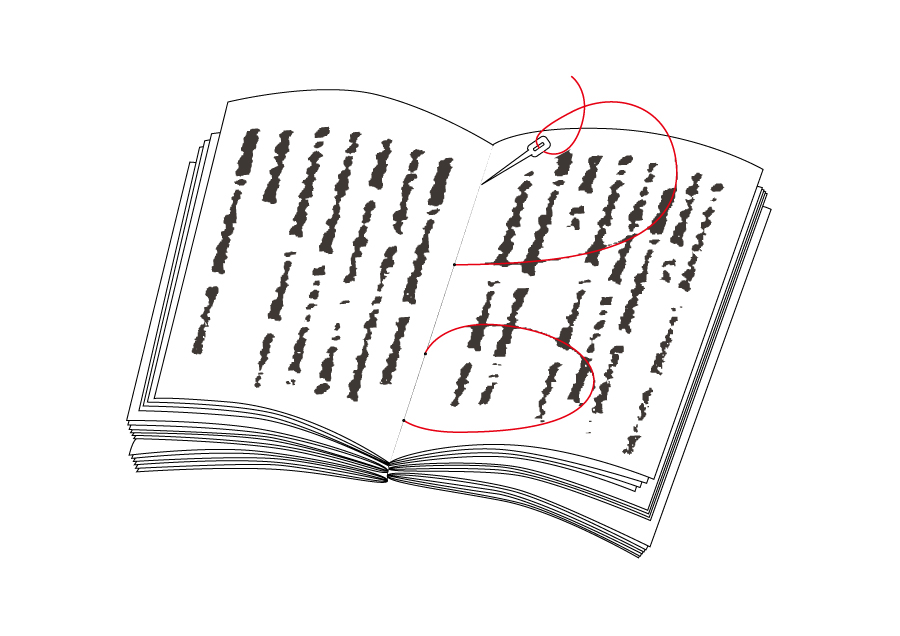 Fig.1 Above: Multisection Binding (Unit: Jyō)
The tetsuyōsō or tetchōsō (multisection) binding is also known as retsujōsō. Sheets of paper are stacked on one another in sets of approximately five and folded in two to form a fascicle (the folding is called ori). More sets are added as needed; holes are opened along the creases, covers are added on both sides and thread is passed through the holes to bind sets and covers together. (See three samples below)

Fig.2 Examples of tetsuyōsō: Goshūiwakashū.
A book shown above is preserved in the middle of binding process. Click to take a closer look to the completed version with beautiful covers: Vol1, Vol2

Fig.3 Example of tetsuyōsō: Kin'yōwakashū.
Click to take a closer look

Fig.4 Example of tetsuyōsō: Hekianshō
Click to take a closer look
The types of paper most commonly used for this kind of binding are the hishi, which can be used on both sides, or specially thickened choshi. The distinctive characteristic of this format is that except for the first sheet of each set, the text on the right-hand part of the sheet is not continuous with the text on the left-hand part.
The tetsuyōsō has been continually in use from the end of the Heian period to the Edo period as a solid and reliable binding method. It was once thought to have been developed in Japan, but the discovery in 1900 of books bound in this style dating from pre-Tang times in the Dunhuang caves in China (known as the Dunhuang manuscripts) proved that it did indeed originate in China. For some reason, it never really caught on in China, whereas in Japan it was widely used, so it tends to be associated with Japanese books. Works in Japanese-language genres such as waka poetry and monogatari (tales) tend to be particular numerous among books bound in this style. Thinner sheets of paper were also used by first folding them lengthwise to produce a sheet half of the normal size. The procedure explained above was then repeated to produce a book half the usual tetsuyōsō size. This subtype is known as origami tetsuyōsō (folded tetsuyōsō) or fukushiki retsujōsō. Because of its lightness and nice appearance, the format appealed especially to people who traveled regularly, such as renga masters(a person who leads creation of short poetries called renga, which is a type of wakathat is written by multiple authors), doctors, and monks. (See examples below).Books in this format are counted in jyō (booklets).

Fig.5 Example of origami tetsuyōsō: Sagoromo no sōshi
Click to take a closer look

Fig.6 Example of origami tetsuyōsō: Bunpitsu mondō-shō
Click to take a closer look