The last phase of flourishing of medieval scholarship
During the second half of the Muromachi period, a number of important changes occurred that challenged the older order based on the dominance of the aristocratic scholarly lineages, such as the activities of priest-scholars, the appearance of educated warlords eager to learn more, war, and the arrival of new texts and ideas from the Asia continent. How did the Kiyohara, who viewed scholarship as their family's hereditary occupation, respond to these challenges?
One of the most significant changes in the cultural sphere was the introduction of wooden movable type printing from Korea. Woodblock printing (seihan in Japanese) had been the norm for centuries, but when movable type was introduced at the end of the 16th century (the so-called the Keichō era) it became very popular, if only for a short while.
Another significant development was the introduction from Ming China of Neo-Confucianism, an approach to study and learning developed by the Song-dynasty thinker Zhu Xi (1130-1200), which differed significantly from the one with which Japanese intellectuals were already familiar (that of the Han and Tang dynasties). Where Han and Tang scholars focused on close lexical exegesis, Zhu Xi viewed ancient texts as a living part of a philosophical system, and his method no doubt must have appeared fresh and original to Zen scholars and literate samurai.
This does not mean that the old approaches suddenly died out. Some of the texts used by temple scholars were still based on the old Han and Tang scholarly traditions.
In response to this rapidly-evolving situation, aristocratic scholars broke with tradition and printed many texts which up to that point had been treated as private treasures. Thanks to movable type technology, they were able to print editions of numerous texts, including the Analects (fig. 1).
Fig.1 "Old" Movable Type Analects 『古活字版論語』
Click to take a closer look
The large type that was used made the text very easy to read, while the detailed glosses of the hakase scholars drew praise from experts. The only disadvantage was that, with movable type, the type has to be rearranged for each page, which made printing large print runs problematic. To print more copies, wooblock replicas of the movable type text were often made (fig. 2).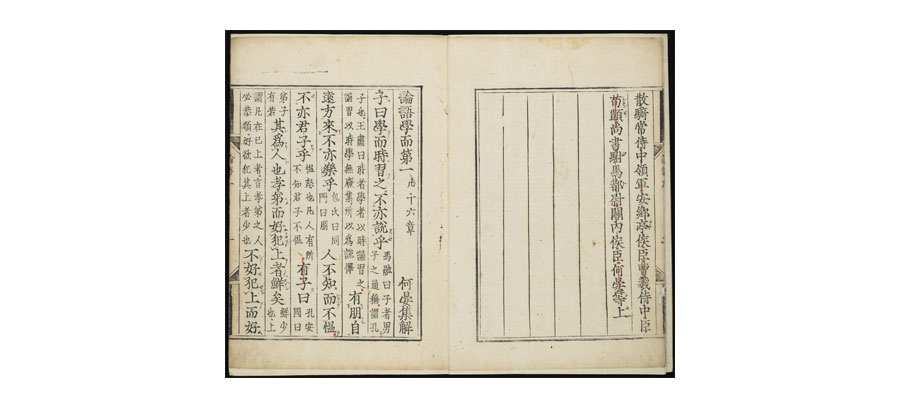 Fig.2 Facsimile "Old" Movable Type Analects 『覆古活字版論語』
Click to take a closer look
These early movable-type books are known as "Keichō-era "old" movable-type editions" and are considered extremely valuable. Surprisingly, however, this type of publication did not last very long. In all, books of this kind were produced over a mere fifty years (the Keichō, Gen'na, and Kan'ei eras), after which there was a return to woodblock printing.
In a way, these magnificent large-type editions of classic texts represented the swan song of the scholarly tradition of the great hakase families. After being shaped for centuries by war and instability, scholarship was finally about to enter the era of peace.