The Analects' position within different academic currents
A distinctive trait of Edo-period scholarship was that it extended well beyond Neo-Confucianism to incorporate a variety of subjects and approaches.
The Kogaku School (The "Study of Antiquity" School) propounded a return to the original teachings of Confucius (as opposed to the interpretation of them given by Zhu Xi. Prominent members included Itō Jinsai (1627 – 1705), who authored the Gomo jigi ("Text and Meaning of the Analects and the Mencius", 1705, fig.1), and Ogyū Sorai (1666 – 1728), who wrote the Rongo-chō (Commentary on the Analects) (fig.2).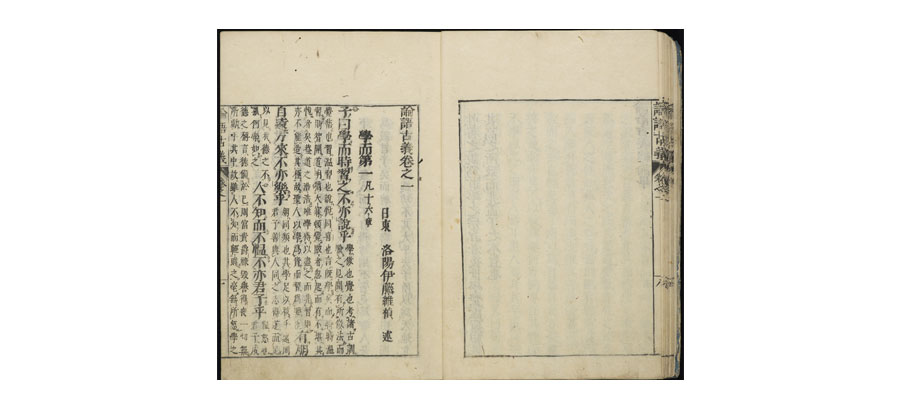 Fig.1 Rongo Kogi『論語古義』
Click to take a close look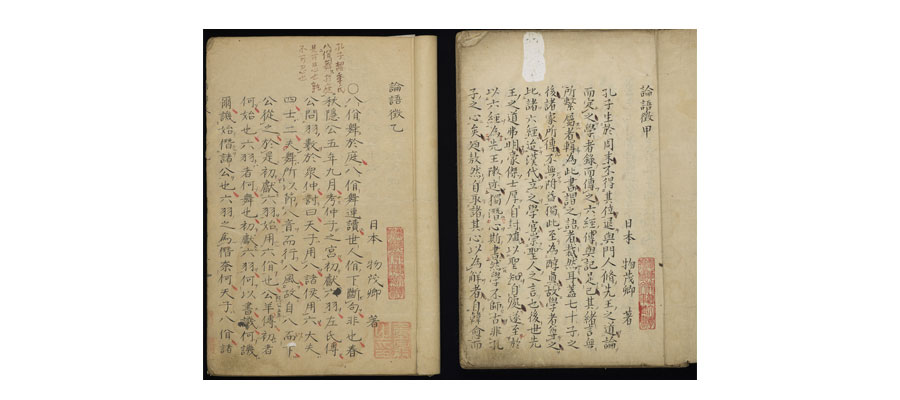 Fig.2 Rongo-chō by Ogyū Sorai (manuscript) 『論語徴』
Click to take a close look
In the late Edo period, both Neo-Confucianism and the Kogaku School were absorbed by a new current of objective textual criticism known by the name of Kōshōgaku (literally, "Evidence-based Study School"), which advocated an objective, evidence-based approach to ancient texts. The copy of the Analects owned by the school's founder in Japan, Matsuzaki Kōdō (1771 – 1844) still survives, and from the abundant marginal notes we can get a glimpse of what his "objective" approach to the text consisted in (fig.3).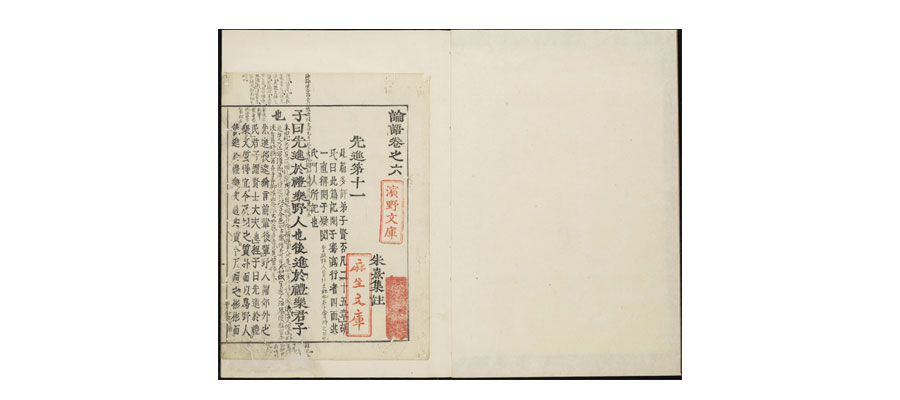 Fig.3 Edo-period edition of the Analects owned by Matsuzaki Kōdō 『論語』江戸刊・松崎慊堂書入
Click to take a close look
Shown in fig. 4 below is the original holograph of Yasui Sokken (1799 – 1876)'s Rongo shūsetsu (Collected Interpretations of the Analects), which was published in an early series of Chinese classics entitled Kanbun taikei (Library of Chinese Classics). After learning the tenets of the Sorai school from his father, he moved to Edo and studied Neo-Confucianism under Koga Tōan (1788 – 1847) and Kōshōgaku with Matsuzaki Kōdō. He eventually became a major authority on the Chinese classics in the Meiji period (1868-1911). His own commentary on the Analects clearly reflects his intellectual background.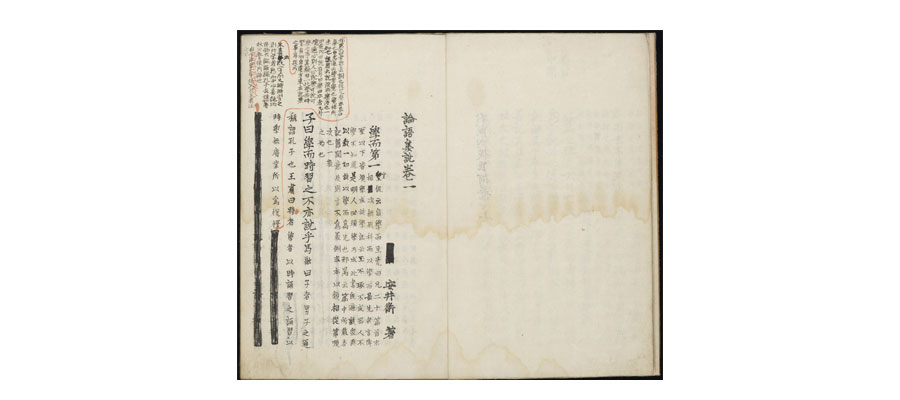 Fig.4 Rongo shūsetsu 『論語集説』
Click to take a close look
And so the Analects, which was treated almost as a sacred object in the Heian period, over time became essential reading for the cultivated person, and then a repository of wisdom for everyone seeking guidance and inspiration. To this day, it continues to be read and loved.