More varieties
test
The primary purpose of paper used for writing and books was to record and transmit information. However, the paper type varied depending on whether the book was to be a printed or handwritten, whether it included images, as well as on the anticipated use of the information it contained.
Paper types optimized for writing
First, let us look at papers specifically optimized for writing.
Eishi (Polished paper)
As introduced in Step
1.5
,
Eishi
is paper whose surface is leveled and smoothened by rubbing it with a hard, smooth object such as an animal tusk or a rock (fig.1.).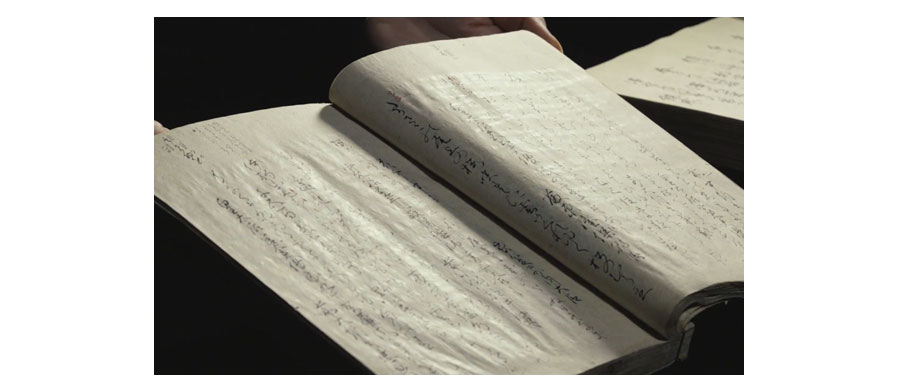 fig.1 Eishi – click to take a closer look
Uchigami (Hammered paper)
This is a type of paper in which the surface of the paper is leveled by pounding it with a wooden mallet (fig.2). The name is used for both the paper and the process. Sometimes, water is added to the paper before hammering it. This is also introduced in the video of Step
1.5
.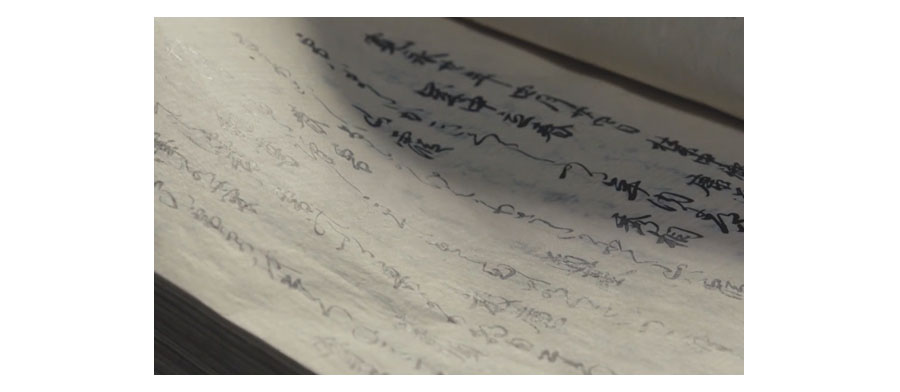 fig.2 Uchigami – click to take a closer look
Dōsagami (Dōsa paper)
In addition to the
eishi
and
uchigami
types, there is the dōsagami (dōsa paper).
Dōsagami
is paper varnished with a mixture of liquid glue and alum granules called
dōsa
in Japanese. Also known as
dōsabiki
("
dōsa
coating"). This treatment prevents ink and paint from smudging and increases vividness. The same method is also used on silk. Using a larger amount of alum granules can cause acid deterioration of the paper.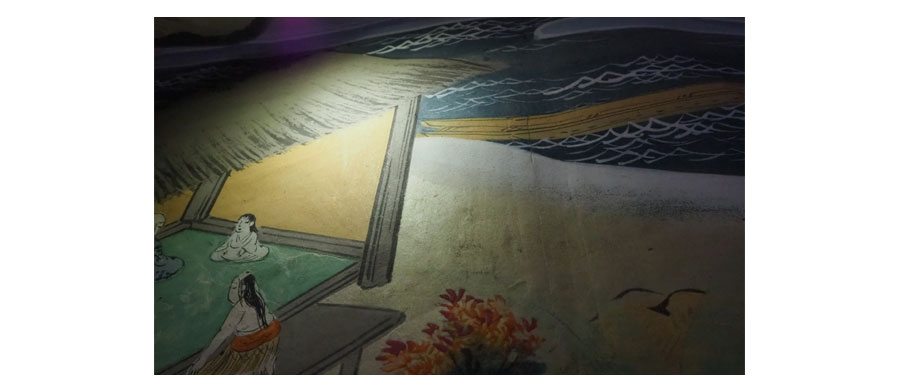 fig.3 Dōsagami – click to take a closer look
Paper varieties by period
Different paper types were popular at different times in history. Here are some examples.
Shukushi (Re-used paper)
This is a traditional version of recycled paper (fig.4). Because of the ink on the paper that was re-processed, it has a distinctive greyish color. It has been in use since the
Heian period
(794-1185).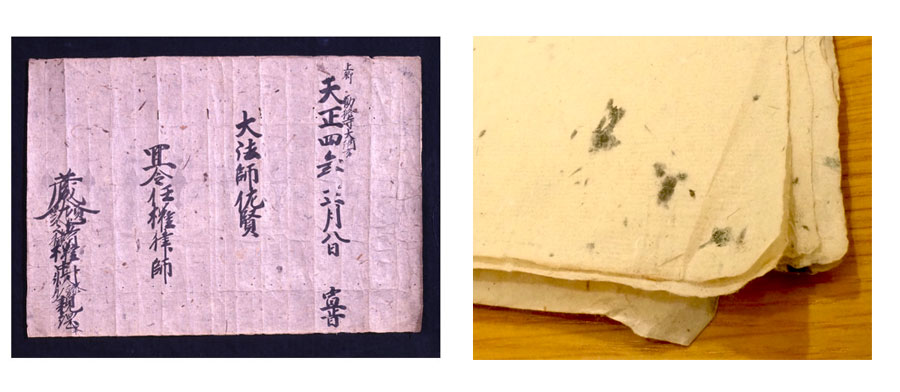 fig.4 Shukushi – (Left) by Paper Museum
Click to take a closer look [Left][Right]
Suibaragami (Suibara paper)
Also known as
sugiharagami
,
sugihara-shi
or
suibara-shi
. It was first used in the
medieval period
(1185-1602) and was particularly favored by the members of the warrior class. It was made by adding rice flour to paper mulberry (
kōzo
) fibers to make the surface smoother (fig.5).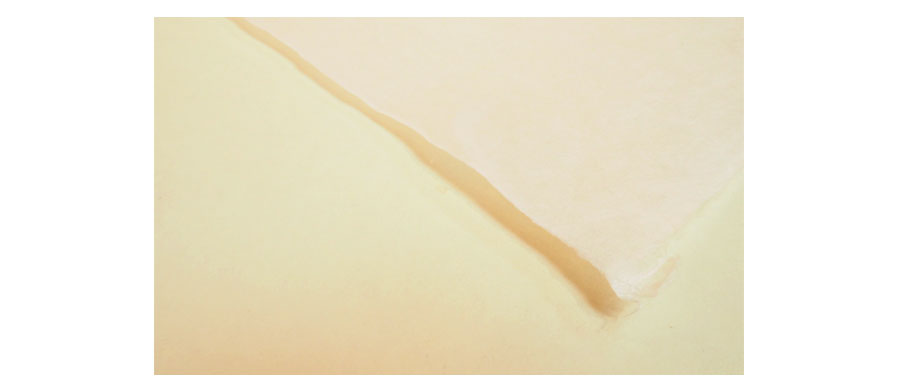 fig.5 Suibaragami – Click to take a closer look
Maniaigami (literally, "makeshift paper")
Paper made by adding clay or other mineral to
gampi
fibers. Because of its sturdiness, it was used on such items as sliding doors (
fusuma
) and ornamental folding screens (
byōbu
). In books, it was used to make Muromachi-period illustrated books (known as "
Nara ehon
", fig. 6).
fig.6 Maniaigami – Click to take a closer look
Sukikaeshi
Like the
shukushi
, it is a kind of recycled paper, but it differs from it in that substances other than plant fibers were used to make the pulp. It was used in Edo-period mass-market books and on the back of covers to increase the thickness (fig. 7).
fig.7 Sukikaeshi – Click to take a closer look
Papers with distinctive textures
Some papers have very unique "bumpy" textures unlike the smooth surface that most of us expect in paper. Here are two examples:
Danshi (sometimes called "Ceremony paper")
The paper has a creased texture that is obtained by hanging the sheets on a cord when they are dried (fig.8).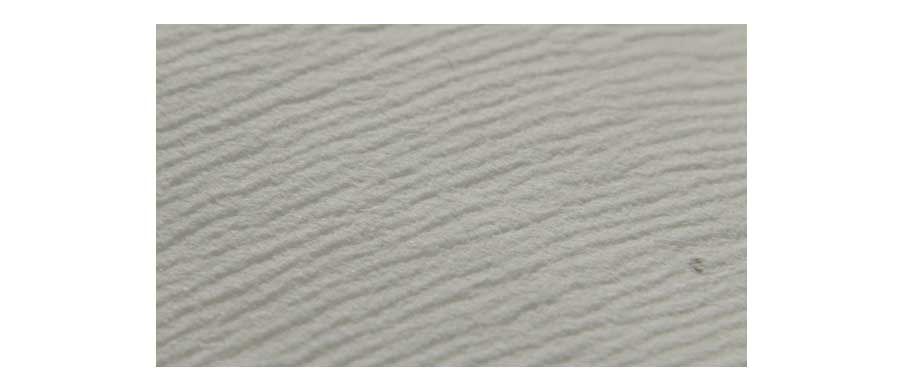 fig.8. Danshi – Click to take a closer look
Chirimen (Japanese crepe texture paper)
The name
chirimen
originally referred to roughly woven silk.
Chirimen
paper is meant to replicate the rough texture of roughly woven silk. The effect can be obtained by working
choshi
paper after it is printed so that fine creases appear throughout.In figure 9 you can see an example of a book printed in both regular and
chirimen
paper. As you can see, the
chirimen
version is smaller than the regular one because of the creping process.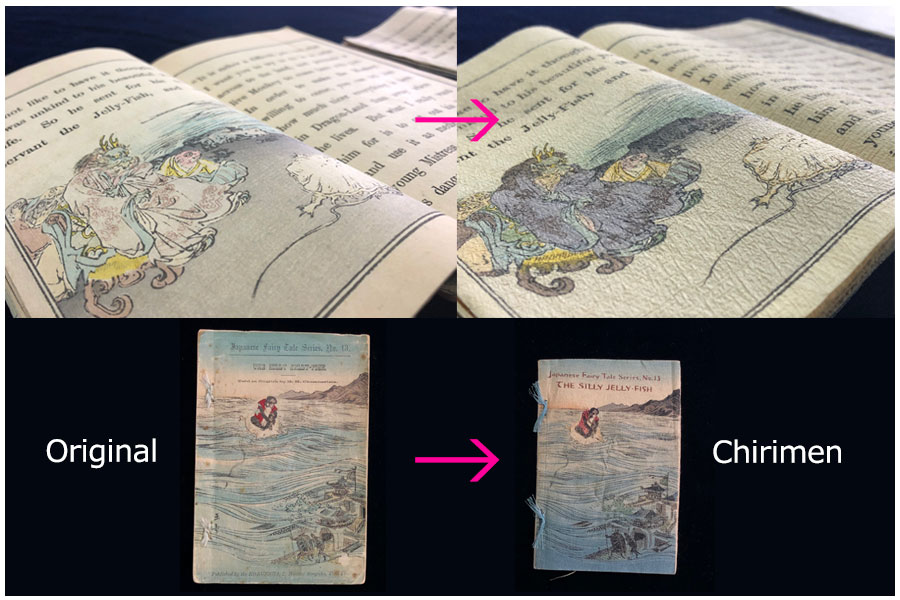 fig.9. Chirimen
Take a closer look [Left] [Right] [books, before and after]
More pages are available at the National Diet Library Digital Collection
Look around you!
As you can see paper comes in many different forms that suit different purposes. If you know of any unique kinds of paper used in your culture, please share them with us in the comments.
This article is from the free online
The Art of Washi Paper in Japanese Rare Books
Our purpose is to transform access to education.
We offer a diverse selection of courses from leading universities and cultural institutions from around the world. These are delivered one step at a time, and are accessible on mobile, tablet and desktop, so you can fit learning around your life.
We believe learning should be an enjoyable, social experience, so our courses offer the opportunity to discuss what you're learning with others as you go, helping you make fresh discoveries and form new ideas.
You can unlock new opportunities with unlimited access to hundreds of online short courses for a year by subscribing to our Unlimited package. Build your knowledge with top universities and organisations.
Learn more about how FutureLearn is transforming access to education