Experiences, feelings and fears
Everyone's experience of caring for someone with dementia is different. Although experiences differ, we may share common emotions.
Our family carers have shared with us some of their feelings and emotions about caring. They expressed a mixture of emotions – some positive and some negative. These are represented in this word cloud.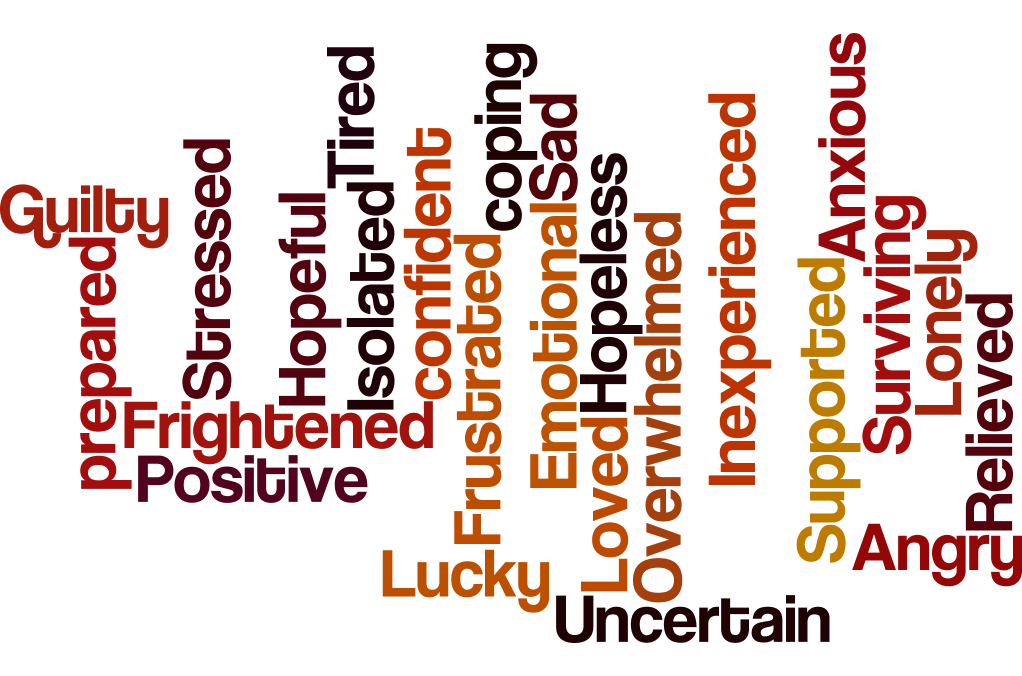 Are these feelings and emotions familiar to you?
Please use the comments section below to share with us which of these emotions represent your experiences, feelings and fears about your care and support responsibilities.
If you can, choose only two or three. You might be able to think of different words which sum up your feelings.