0:01Skip to 0 minutes and 1 second In this lecture, we're talking about mapping our stakeholders. So our stakeholders are those involved in our data work that want to have some sort of an influence on the piece that's being analysed, or the outcomes from that. In mapping our stakeholders, we create what is called a stakeholder map. As you can see in this slide, there's generally three areas that we would like to map– our internal stakeholders, our connected stakeholders, and our external stakeholders. The closer to the middle of the diagram you are, the more influence they're likely to have, and the more important they are for you as a stakeholder group.
0:40Skip to 0 minutes and 40 seconds So in terms of internal stakeholders, they would be the people inside your organisation, such as employees, or managers, people very heavily involved in the actual piece of work that you're doing. We're also going to have connected stakeholders. From my health and social care perspective, they would quite often be funders of the research of the work being undertaken, or political bodies, government bodies, that are connected very heavily to the work. We'll also, from a more private sector field, we'll be talking about groups such as shareholders, or indeed, customers, direct customers. And often, it doesn't matter where you are, you'll be talking about your user, or your customer, as one of your connected stakeholders.
1:26Skip to 1 minute and 26 seconds And then from an external perspective, we'll be looking at a stakeholder group, such as the government, press media, or the pressure groups that you want to keep involved in your research, and you understand that they have a big impact on what happens. So the reason to map your stakeholders is to understand, then, what you plan to do with that mapping. So we've mapped to three different groups. And then we want to understand how important these are to the outcomes of the project, or the piece of work that you're doing.
1:55Skip to 1 minute and 55 seconds And you'll probably want to grade them in some sort of a system, which looks at understanding the level of importance to you, or the piece of work that you're undertaking, and the level of influence. So we often put them between low and high on both scales. So we end up as you can see in this diagram putting them into one of four sectors. And the people with the highest importance, and highest influence, are the people that we want to contact and engage with the most.
2:24Skip to 2 minutes and 24 seconds So when our stakeholder plan, we want to very quickly identify the high influence, high important stakeholders, and understand how we're going to engage with them to keep them part of the project, or the solution that we're looking to develop, so that we can work with them to create something that is usable and ultimately beneficial as an outcome. And from those stakeholders that we want to engage with, and the high influence stakeholders, we'll probably look at doing five different types of communication with them. As you can see in this diagram, we'll go from pull communications at the top– at the bottom, to partnership at the top.
3:02Skip to 3 minutes and 2 seconds So the high influence, high interest stakeholders are likely to be involved in some sort of partnership. They're involved in weekly or biweekly meetings with the project and will be very closely tied to how the outcomes are generated. You'll want full buy-in from these stakeholders to enable the success of the project. You'll also, then, have participation that sits below partnership. And in this, you're looking for your high influence, low interest stakeholders to be part of that participation. They're very actively engaged, but they're not tied in completely with the partnership approach. The stage below that is consultation. And again we're looking to engage with these people through consultations with the open communication network, but it's not necessarily a weekly engagement.
3:52Skip to 3 minutes and 52 seconds And the bottom end of the pyramid, we can see push communications and pull communications. So these types of communications are where we're informing, and being informed, of what's happening and what's required. And then these are normally our low influence, low interest stakeholders. So in this lecture, we went through the concept of mapping our stakeholders, so that we understand who they are, and so that we can then use that stakeholder map in terms of engaging with them through an engagement plan. And finally, we looked at the different types of engagement that were likely to occur, so that we can understand how best to speak to these partners.
Mapping the stakeholders
In this presentation, Steve will discuss the concept of 'mapping the stakeholders'.
Organisations do not exist in isolation. And this is increasingly the case when it comes to data. Earlier this week we identified the role of data subjects in giving permission for data use (consent) and the opportunity to share data with partners or as open data.
To fully exploit the value of data we need to engage with different stakeholder groups in both the sharing of data but also the discussion on outcomes. It should be considered an ongoing relationship, a dialogue or conversation.
Lets look at how we would start this process. First it is necessary to map your stakeholders and often this is done by understanding their role but also their level of influence. Lets look at this simple model which has been devised by the Professional Academy.
If we take each in turn it is important to engage readily:
The internal stakeholder group, like it or not, are likely the greatest influence on the data use and future collection. Employees are the ones that work with the data whilst managers are the ones most likely to decide if the data is valuable and if we should continue to collect it. Consider again our North Lanarkshire example, Our internal stakeholders include managers of the IT Systems and managers of the Non Domestic Rates systems and processes. They are interested in the idea of being more efficient and will trade that off against cost. They also have great domain knowledge so will be involved in processes and add value and direction.
Connected stakeholders could be many groups or individuals not in your organisation but directly related to the use of the data. Connected stakeholders, also called primary stakeholders, are those that have an economic or contractual relationship with the organisation, in health and social care terms the user or patient can be termed a connected stakeholder. In this image even the citizen collecting the data could be considered a connected stakeholder.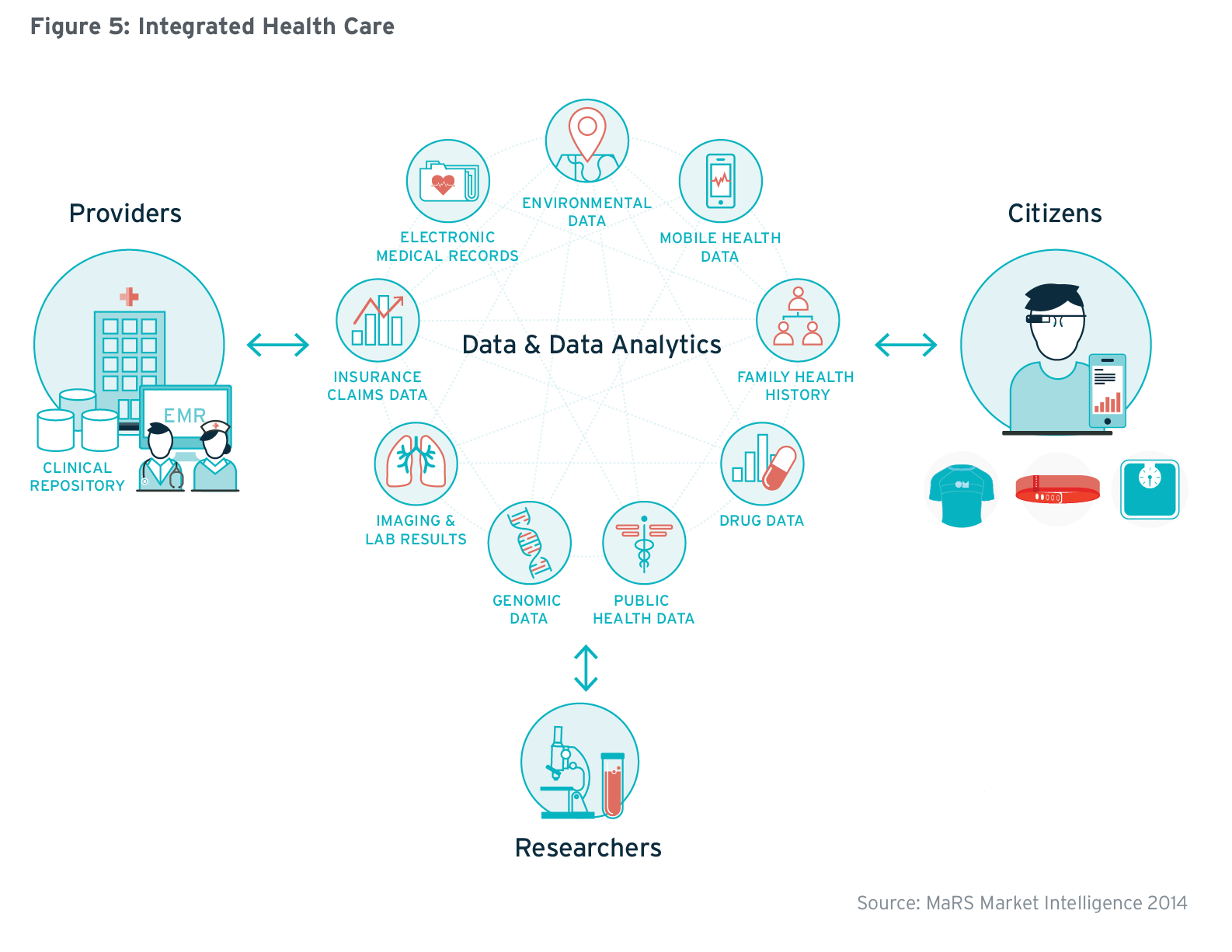 Image source: marsdd.com
External stakeholders, finally we have external stakeholders who we should seek to engage with. In a purely health care setting we may identify the following groups as external stakeholders
Local Authority/council
Providers
Acute trusts
Patients
Service users
Customers
Suppliers
Funders
Quality assessors
LINk group
Special interest groups
Health visitors/school nurses
Wider public health workforce
Media
The Irish Government's Open Data Strategy identifies 9 distinct groups as external stakeholders.
And in health care the citizen, when not acting as a patient, can be deemed an external stakeholder as different things matter to them.
The example above illustrates the external stakeholder groups but we need to consider then how we would engage with these groups. First you may wish to map their level of influence to consider helping how you would engage.
Then you need to understand how to engage, planning this is referred to as a stakeholder engagement plan or strategy. A stakeholder engagement strategy should establish the objectives of stakeholder engagement through the plan preparation process and indicate how the involvement of stakeholders is achieved at each stage of the plan preparation/dissemination process.
Image source: stakeholdermap.com
© University of Strathclyde