Sticks and shoes
Have you ever, or do you know anyone who has, borrowed a walking stick that was fitted for someone else?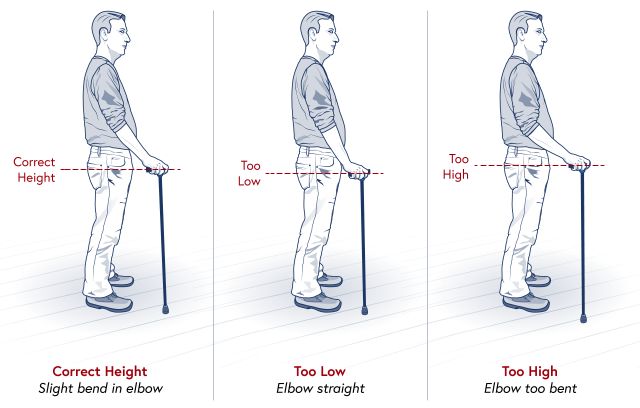 © Newcastle University
Larger version of stick measurement image
Ill fitting sticks are something that we see in the falls clinic all too often. A walking stick really should be measured up by a professional. A walking stick that is too long can place too much pressure through the wrist causing strain and injury. A stick that is too short can cause the centre of gravity to lean forwards, reducing balance.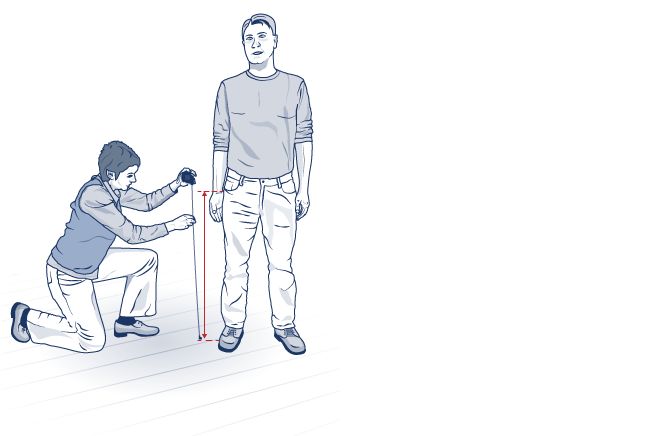 © Newcastle University
A correctly measured stick, from a professional, can reduce the risk of falling. See the pictures above which illustrate how a well measured stick appears.
Shoes
Footwear is an important consideration for falls prevention. When thinking about footwear it is important to consider:
how well they fit
whether they will damage the skin or nerves
how much grip the soles will provide
how high the heels are
whether they provide ankle support
how heavy they are
whether they will wear loose over time
wearing more than just socks or tights indoors
buying new shoes in the afternoon as our feet swell over the course of a day
Of course, everyone will have their own style and their preferences. One good example is someone who has worn high heels all their life. In this situation it would not be suitable to suddenly change from high heels to flat shoes. The body will be used to maintaining balance in high heels and a sudden change in footwear could result in falls. A better solution would be to invest in some comfortable shoes, which are perhaps less high-heeled, have good grip and do not hurt the skin.
If in doubt, seek advice from a professional such as a podiatrist, occupational therapist, physiotherapist or falls expert.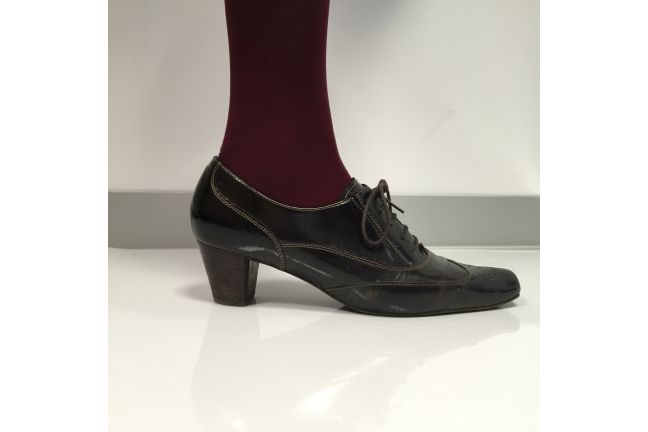 © Newcastle University
Feet
As we saw earlier this week,an important aspect of falls prevention is keeping the feet healthy. We require the nerve signals from our feet to maintain our balance. To keep these healthy we should:
keep our feet clean, dry and moisturised
change our socks every day
gently remove hard skin with a foot file/pumice stone, or seek help to do this
protect our feet from damage, such as blisters
cut our nails to the correct length, or seek help to do this
wear comfortable shoes
seek advice for foot pain, it is not a normal or acceptable part of ageing
keep active to prevent muscle and joint stiffness