How art inspires cinema
In the history of imagery, moving image is still a relatively new art form. Cameras that captured the moving image were first used in the late 1880s to record aspects of everyday life, but filmmakers began using the medium to tell stories by the 1890s. Having no previous points of reference for influences on lighting, framing, composition and mood, early filmmakers looked to paintings to develop their style and experiment with more artistic ways to tell stories with film.
By 1915, the phrase 'Rembrandt lighting' was being used by Cecil B. de Mille to describe the lighting techniques used in his film, The Warrens of Virginia. Taking influence from the portraits of the Dutch artist Rembrandt, the term refers to the use of a key light, which lights the subject's face from the front, above and to one side, with a second light (a fill light or reflector) placed at the front of the subject, at mid-height and on the opposite side. The overall effect creates a dramatic lighting approach for storytelling and more filmmakers began to use and experiment with the technique. The below painting of George Moore by Walter Richard Sickert underlines the approach employed by artists.


Walter Richard Sickert, George Moore (1890–1) © CC-BY-NC-ND 3.0 (unported), Photo © Tate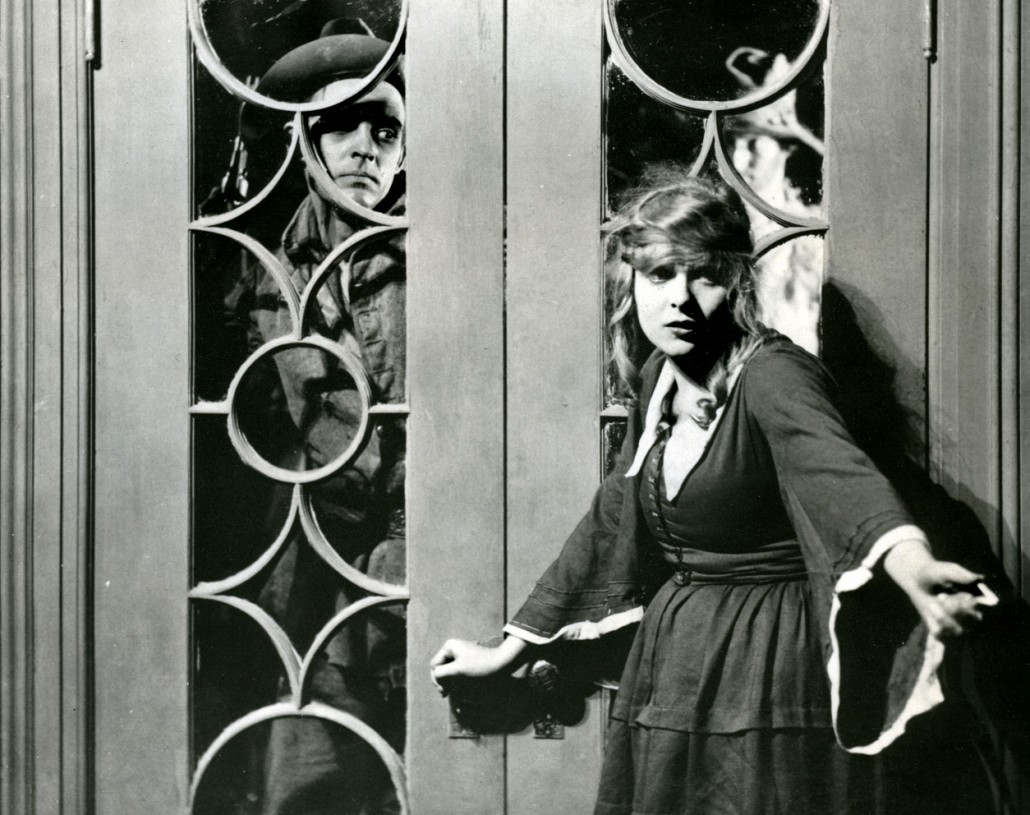 Cecil B. DeMille, The Warrens of Virginia (1915)
Over the course of film history, artists and individual images have continued to influence filmmakers. One of the key influencers on Western cinema is the American Realist painter Edward Hopper, whose artwork has inspired filmmakers such as Herbert Ross (Steel Magnolias), Ridley Scott (Alien) and Alfred Hitchcock (The Birds). Hopper's 1925 painting The House by the Railroad was one such artwork.
Take a look below, can you think of a famous scene it inspired?
Add your guess to the Comments section.


Edward Hopper, The House by the Railroad (1925), Photo © MoMA
Extension Activity
You may wish to explore this area further. If so, please download the Film as Art, Art on Film resource from the Into Film website here to help students explore art in film, and filmmaking as art. It celebrates the Turner Prize, encourages young people to explore contemporary artists and offers stimuli for young people's creation of art using film, animation and video installations. Three key films are examined: Mr. Turner; Exit Through The Gift Shop; and Norman McLaren's Neighbours. The activities and frameworks provide a springboard for young people to develop their own self-expression through their artwork, including the production of their own experimental film, with opportunities for students to record their responses throughout.