Home hazards
Despite our homes being very familiar to us, home is the place where we most often fall. The familiarity can put us at a disadvantage. We may not notice things which are hazards because they have been present for so long.
As we learnt last week, there are some changes which occur to our body as it ages which may contribute to falls. For example, a stiffer or weaker hip or knee may make it more difficult to step over the door threshold. Or, our eyes' ability to react to light and dark when moving from room to room may mean we don't notice a pair of shoes on the floor.
Below are several photographs of some of the most common trip hazards in our homes.
Are any of these relevant to your home?
Door thresholds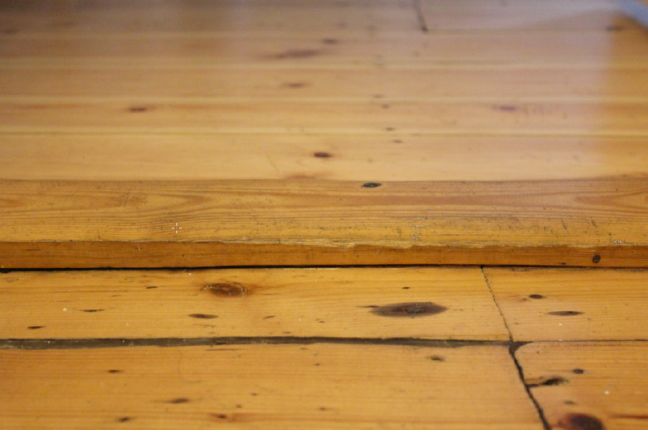 This picture shows a subtle threshold between two rooms. In poor lighting or for someone with poor vision or an abnormal gait, this could cause trips and falls. Ideally this threshold should be removed or painted in a contrasting colour so that it is easier to see.
Items on the stairs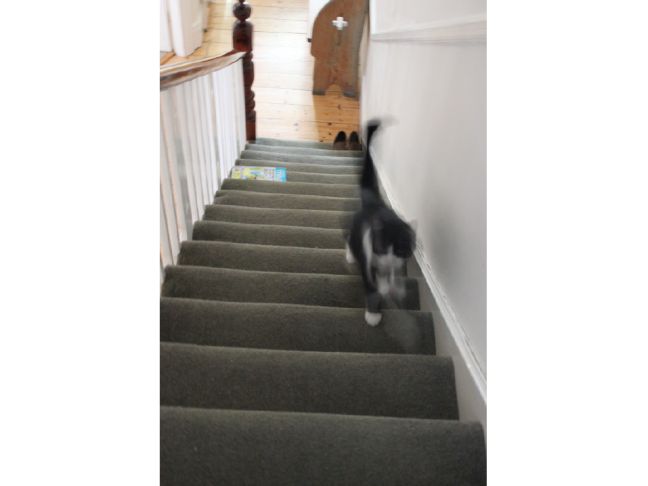 We should try to keep our stairs and walkways clear. Sometimes our peripheral vision may not spot an item below or to the side of us, especially if it is a similar colour to its surroundings, or if the area is dimly lit.
Pets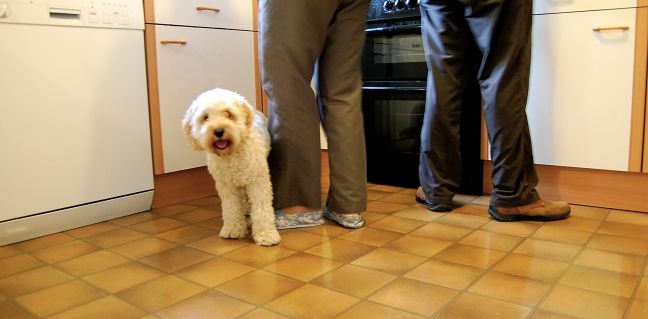 We love our pets but sometimes they can trip us up. It might be useful to give your pet a collar with a bell so you will hear if it has walked up behind you.
Cables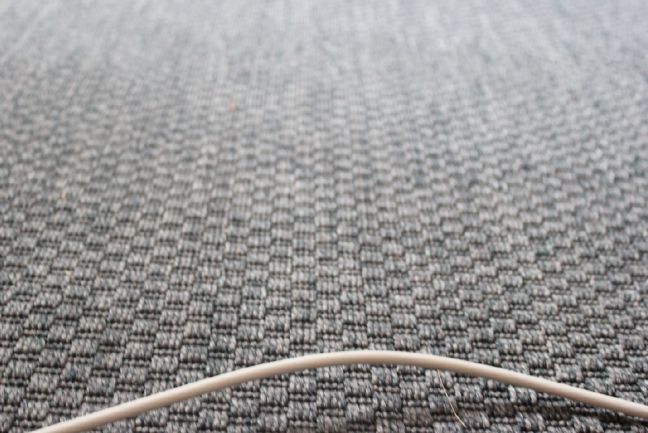 Cords and wires are common hazards. Sometimes we do not even notice them if they have been there for years. Tucking cords and wires away into areas which are not used for walking is recommended.
Unsuitable footwear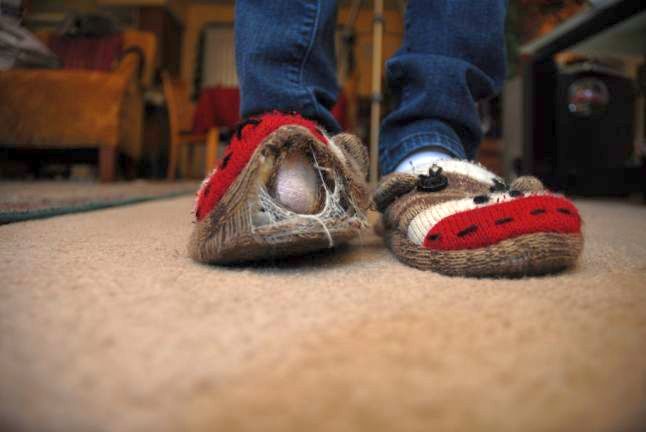 Anisa C CC BY-NC-SA 2.0
Footwear can be an important contributing factor for falls. Whether it is high heeled shoes, worn out slippers or just ill fitting footwear this can increase our risk of falling. We also need to think about wearing shoes that are comfortable and will keep our feet healthy; as we have already seen, we need healthy feet to maintain our balance.
Patterned carpets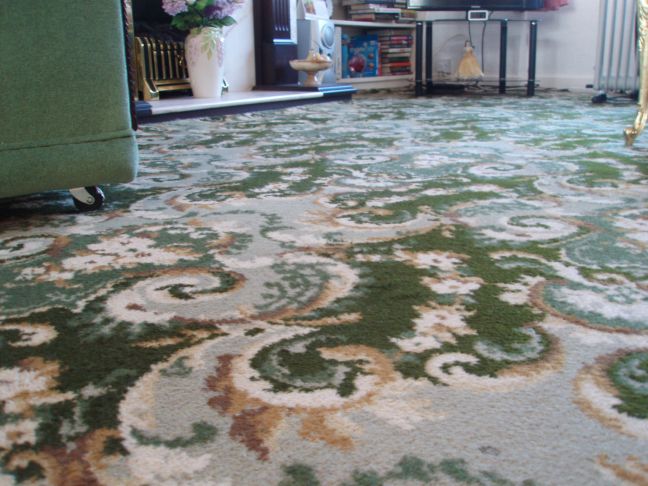 Some carpets may contribute to falls. Those which are patterned and contain different colours can act like camouflage, making it difficult to spot hazards on the floor.
Cluttered walkways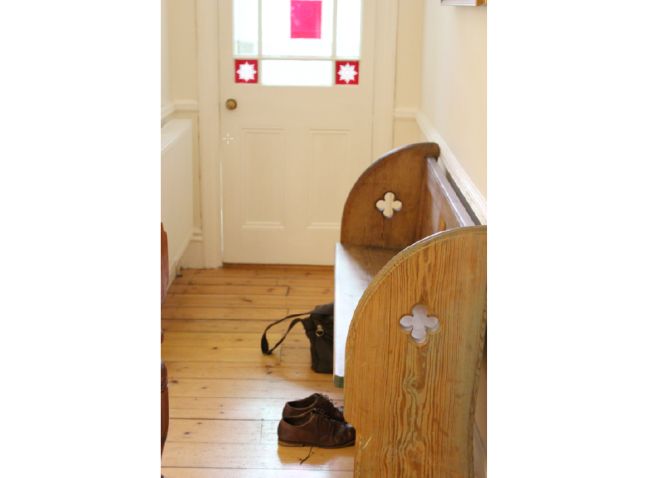 As our eyes become more slow to react to changes in light we may not spot a hazard when moving from room to room. Keep walkways clear and free of clutter. We may also need to to encourage our friends and family to be tidy too.
Mats and rugs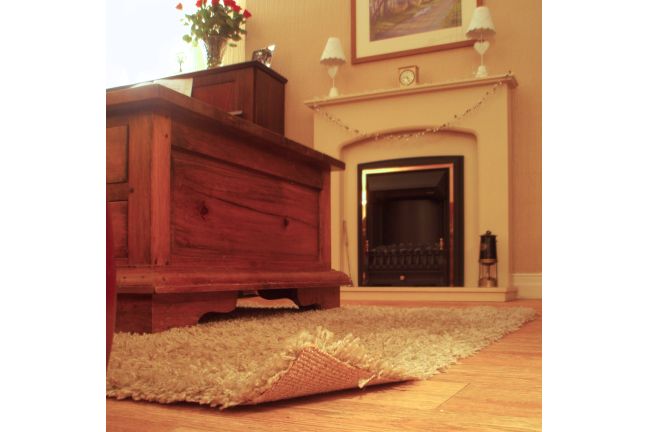 A very common cause of trips and falls. Ideally, if we are risk of falls we should try to remove mats and rugs. However, an alternative would be to tape them down so that free edges do not catch on the feet. Material can also be bought, to place underneath rugs, to stop them sliding on the floor.
The garden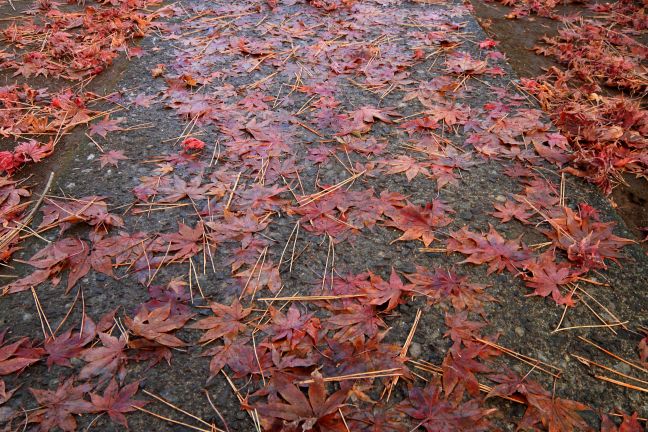 Mr Hayata CC-BY-SA 2.0 (cropped)
Our door step or path may also be a hazard. Think about when it may be slippery or hazardous- ice, snow, fallen leaves, pets and garden equipment. Often outdoor surfaces are more solid than indoors and the injury can be more severe following a fall.
Spills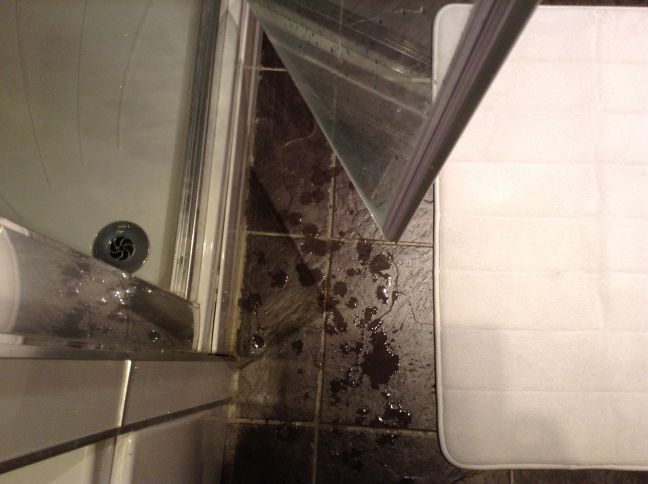 Splashes of water (for example in a bathroom or kitchen) can cause slips. Try to wipe up any spills as soon as possible. Encourage your friends and family to do the same, especially if your grandchildren have a habit of making puddles!
Take care when getting in and out of a shower which has a lip, this could cause falls. Similarly, this mat would be safer if were fixed down, possibly with some non-slip material used on the reverse.
Other hazards
This is not an exhaustive list of hazards. On our next page we will see if we can identify any hazards in our home and see if we can come up with a more extensive list.
Below in the 'See also' section, is a link to a website to help children learn about about home hazards.